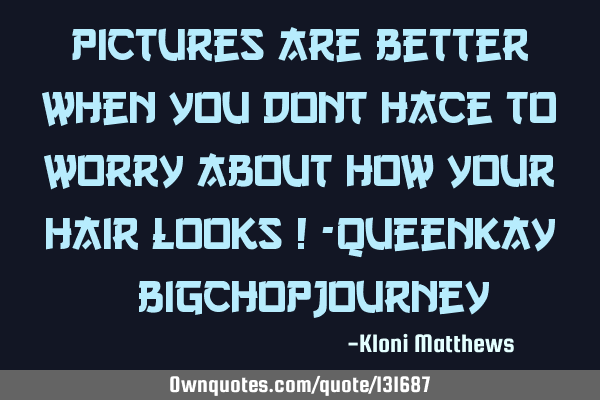 Pictures Are Better When You DONT Hace To Worry About How Your Hair Looks ! -QueenKay #BigChopJourney -Kloni Matthews
Published On: March 31st 2018, Saturday @ 10:02:33 PM
Total Number of Views: 68
Categories: Age Anger Beauty Business Change Confidence Courage Creativity Death Desire Dreams Education Faith Failure Family Forgiveness Freedom Friendship Funny Goal God Happiness Hate Heart History Hope Imagination Inspirational Leadership Life Loneliness Love Marriage Music Nature Opportunity Optimism Patience Peace Philosophy Poems Politics Relationship Religion Romantic Sad Short Sports Success Science Time Truth War Witty Wisdom Youth Fear Poverty
More Quotes Like this
Our lives are like a mosaic with everything we do adding a little piece and like a mosaic often the..
Look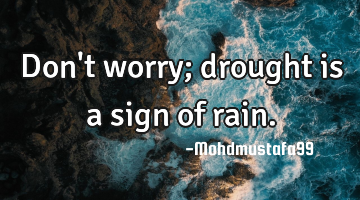 Don't worry; drought is a sign of..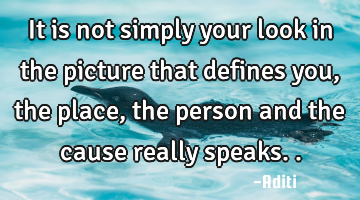 It is not simply your look in the picture that defines you, the place, the person and the cause..
Courage Creativity Desire Happiness Heart
Look
Place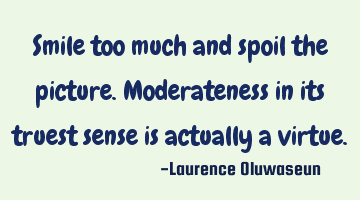 Smile too much and spoil the picture. Moderateness in its truest sense is actually a..
Smile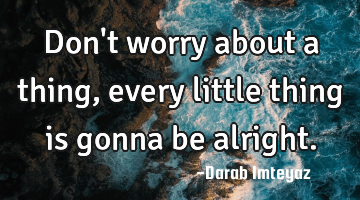 Don't worry about a thing, every little thing is gonna be..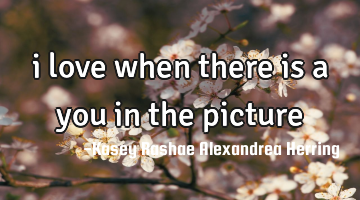 I love when there is a you in the picture..
Love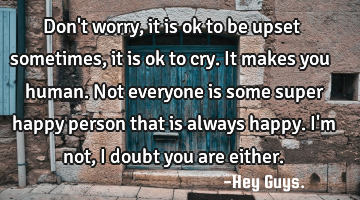 Don't worry, it is ok to be upset sometimes, it is ok to cry. It makes you human. Not everyone is..
Happy
Human
Cry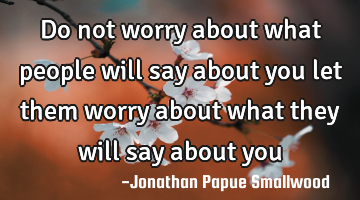 Do not worry about what people will say about you let them worry about what they will say about..
People