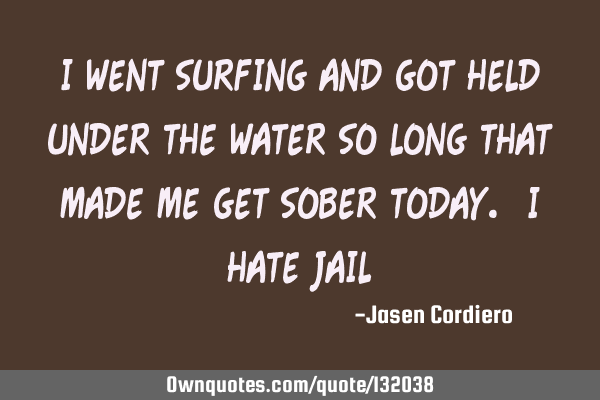 I WENT SURFING AND GOT HELD UNDER THE WATER SO LONG THAT MADE ME GET SOBER TODAY. I HATE JAIL -Jasen cordiero
Published On: April 06th 2018, Friday @ 5:46:09 PM
Total Number of Views: 56
Categories: Heart History Hope Marriage Music Sports Youth Poverty
More Quotes Like this
That fish do great in water does not make the sea a paradise for birds; you have got to find where..
Find
When hate fills your mind don't forget you have a..
Hate Heart Imagination Philosophy Short
Heart
Mind
Hate
Forget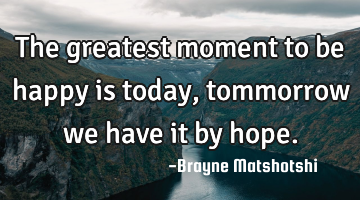 The greatest moment to be happy is today, tommorrow we have it by..
Hope Inspirational Short Wisdom
Happy
Today
Hope
Moment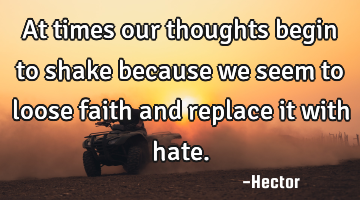 At times our thoughts begin to shake because we seem to loose faith and replace it with..
Hate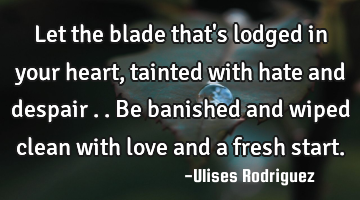 Let the blade that's lodged in your heart, tainted with hate and despair .. Be banished and wiped..
Anger Forgiveness Hate Heart Love
Love
Heart
Hate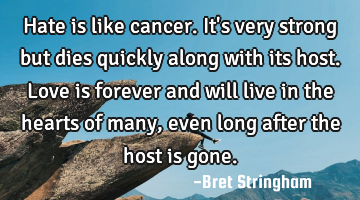 Hate is like cancer. It's very strong but dies quickly along with its host. Love is forever and..
Hate Heart Hope Inspirational Love
Love
Hate
Forever
Strong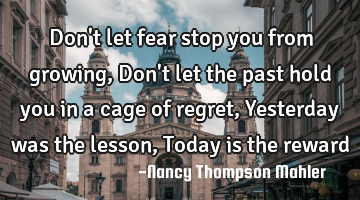 Don't let fear stop you from growing, Don't let the past hold you in a cage of regret, Yesterday..
Change Failure Forgiveness Hope Life
Stop
Today
Fear
Past
Hold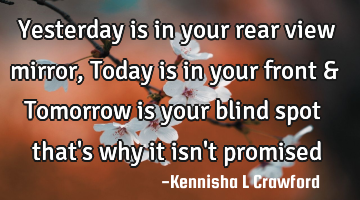 Yesterday is in your rear view mirror, Today is in your front & Tomorrow is your blind spot that's..
History Imagination Life Peace Time
Today
Tomorrow