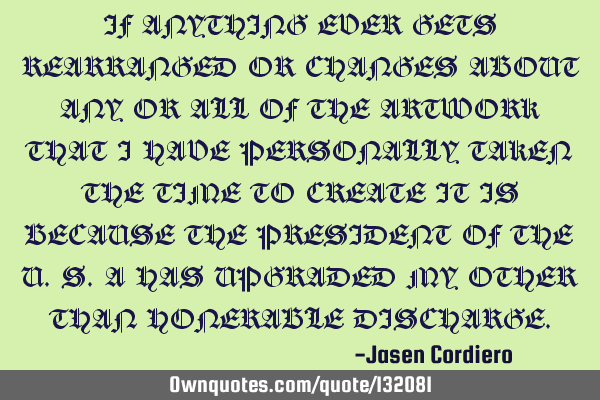 IF ANYTHING EVER GETS REARRANGED OR CHANGES ABOUT ANY OR ALL OF THE ARTWORK THAT I HAVE PERSONALLY TAKEN THE TIME TO CREATE IT IS BECAUSE THE PRESIDENT OF THE U.S.A HAS UPGRADED MY OTHER THAN HONERABLE DISCHARGE. -Jasen cordiero
Published On: April 07th 2018, Saturday @ 1:27:38 PM
Total Number of Views: 54
Categories: Confidence Education Faith Failure Funny Goal History Imagination Loneliness Love Music Nature Patience Poverty
More Quotes Like this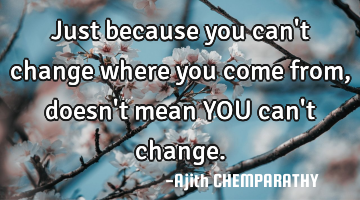 Just because you can't change where you come from, doesn't mean YOU can't..
Confidence Failure Imagination Inspirational Life
Change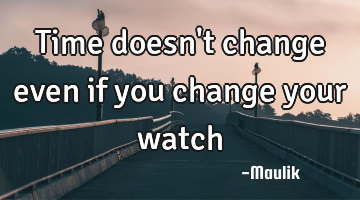 Time doesn't change even if you change your..
Time
Change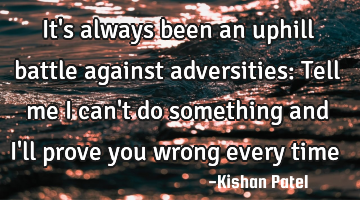 It's always been an uphill battle against adversities: Tell me I can't do something and I'll prove..
Confidence Failure Goal Patience
Time
Wrong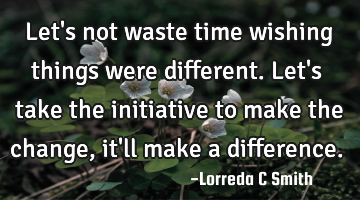 Let's not waste time wishing things were different. Let's take the initiative to make the change,..
Time
Change
Different
Difference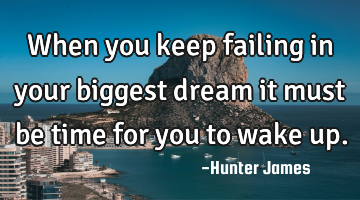 When you keep failing in your biggest dream it must be time for you to wake..
Time
Keep
Dream
Wake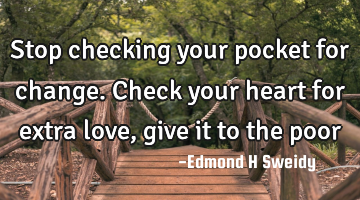 Stop checking your pocket for change. Check your heart for extra love, give it to the..
Change Heart Love Short Poverty
Love
Heart
Give
Change
Stop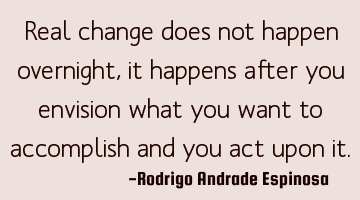 Real change does not happen overnight, it happens after you envision what you want to accomplish..
Change Dreams Education Goal Life
Want
Change
Act
Happen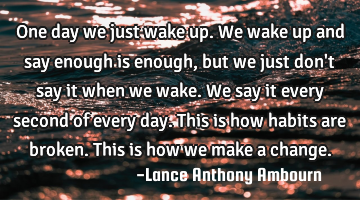 One day we just wake up. We wake up and say enough is enough, but we just don't say it when we..
Change Confidence Dreams Failure Goal
Day
Change
Broken
Second
Wake