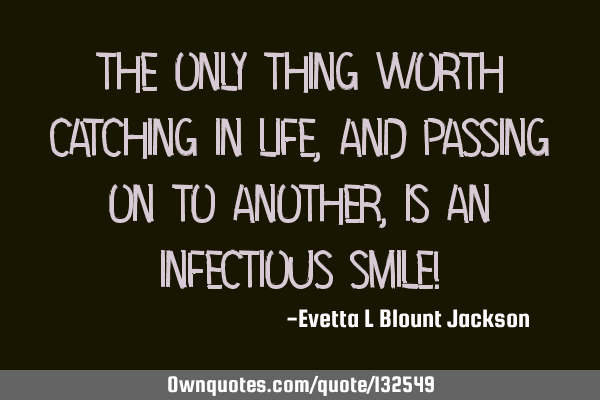 The only thing worth catching in life, and passing on to another, is an infectious smile! -Evetta L Blount Jackson
Published On: April 15th 2018, Sunday @ 2:30:32 PM
Total Number of Views: 41
Categories: Change Friendship Life Wisdom
More Quotes Like this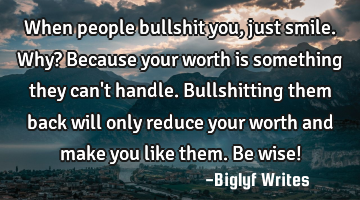 When people bullshit you, just smile. Why? Because your worth is something they can't handle. B..
Inspirational Life Philosophy Truth Wisdom
People
Smile
Worth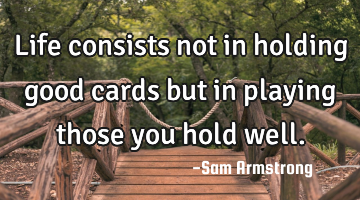 Life consists not in holding good cards but in playing those you hold..
Life
Hold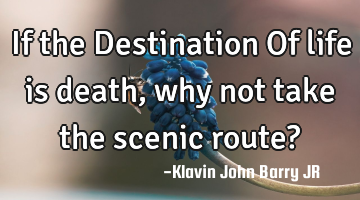 If the Destination Of life is death, why not take the scenic route?..
Life
Death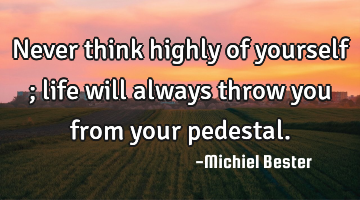 Never think highly of yourself ; life will always throw you from your..
Business Life Short Success Truth
Life
Think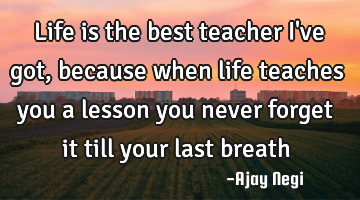 Life is the best teacher I've got, because when life teaches you a lesson you never forget it till..
Life
Forget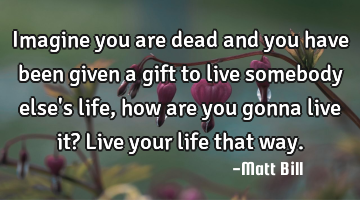 Imagine you are dead and you have been given a gift to live somebody else's life, how are you gonna..
Life
Way