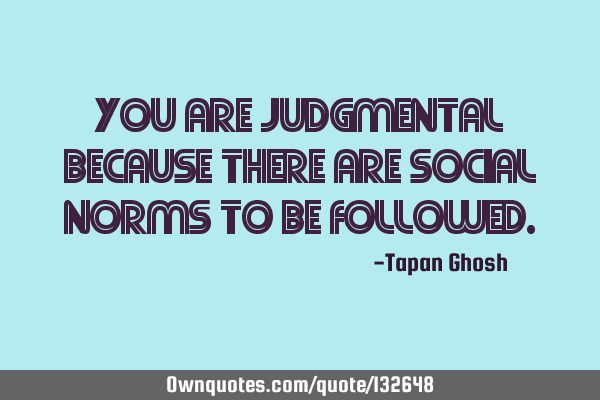 You are judgmental because there are social norms to be followed. -Tapan Ghosh
Published On: April 16th 2018, Monday @ 9:26:32 PM
Total Number of Views: 46
Categories: Inspirational Life Wisdom
More Quotes Like this
Social media.. has nothing to do with.. breaking people up.. people do it all them..
People
Self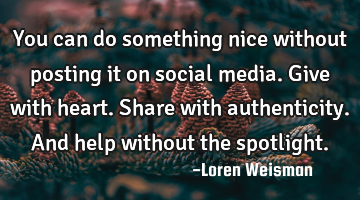 You can do something nice without posting it on social media. Give with heart. Share with..
Heart
Give
Help
War: The ultimate form of non-natural selection in overpopulated world ruled by monsters..
World
War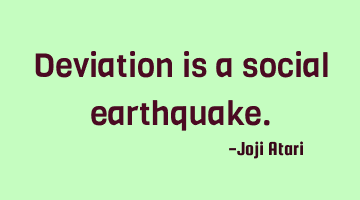 Deviation is a social..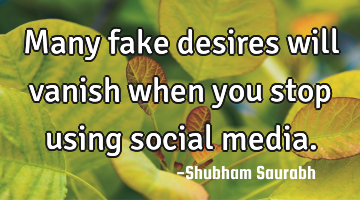 Many fake desires will vanish when you stop using social..
Stop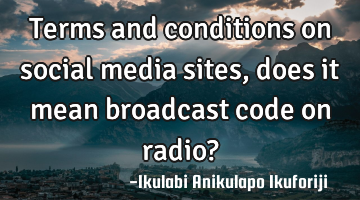 Terms and conditions on social media sites, does it mean broadcast code on radio?..