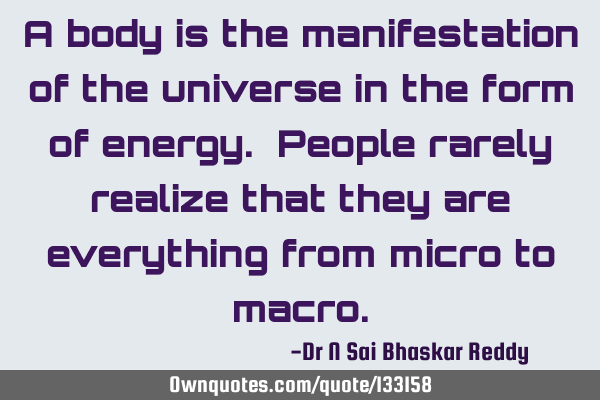 A body is the manifestation of the universe in the form of energy. People rarely realize that they are everything from micro to macro. -Dr N Sai Bhaskar Reddy
Published On: April 23rd 2018, Monday @ 10:17:49 PM
Total Number of Views: 48
More Quotes Like this
Be careful when you put your mouth on people. What they're going through today that you're..
Change Life Philosophy Truth Wisdom
People
Today
Tomorrow
Situation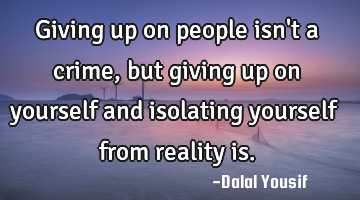 Giving up on people isn't a crime, but giving up on yourself and isolating yourself from reality..
People
Reality
Giving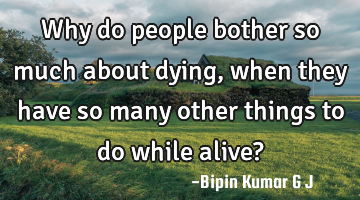 Why do people bother so much about dying, when they have so many other things to do while alive?..
People
Alive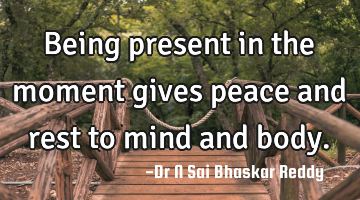 Being present in the moment gives peace and rest to mind and..
Change Desire Happiness Life Truth
Being
Mind
Peace
Moment
Body
Isn't it funny that we realize that the youth is being wasted on wrong people only after we cross..
People
Being
Wrong
Realize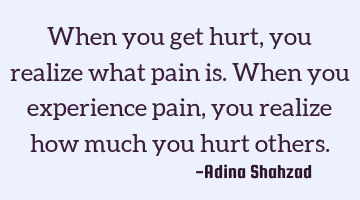 When you get hurt, you realize what pain is. When you experience pain, you realize how much you..
Inspirational Life Truth pain heart break
Pain
Hurt
Experience
Realize