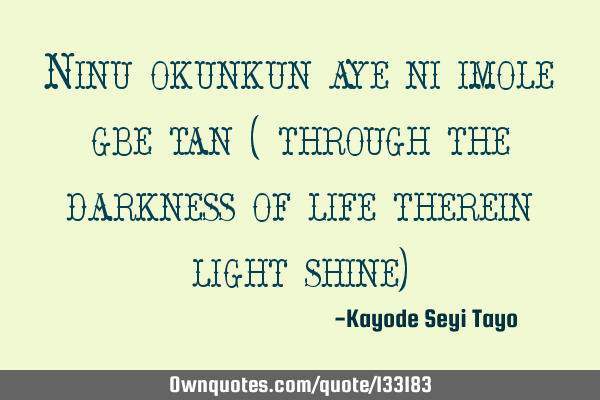 Ninu okunkun aye ni imole gbe tan ( through the darkness of life therein light shine) -Kayode Seyi Tayo
Published On: April 24th 2018, Tuesday @ 12:56:53 AM
Total Number of Views: 40
Categories: Creativity Life Nature Philosophy Truth
More Quotes Like this
Even in the darkness you may see no light, maybe you are the..
Inspirational Life Love Philosophy Truth
Light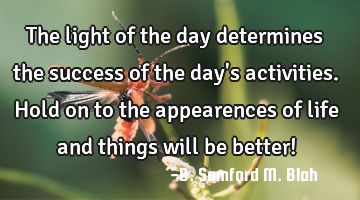 The light of the day determines the success of the day's activities. Hold on to the appearences of..
Life
Day
Success
Light
Hold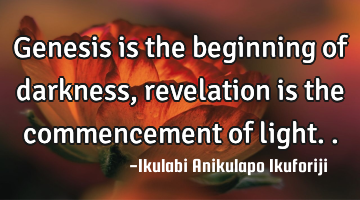 Genesis is the beginning of darkness, revelation is the commencement of..
Light
Life is truly short but it is a blessing when spent for a..
Inspirational Life Philosophy Relationship Truth
Life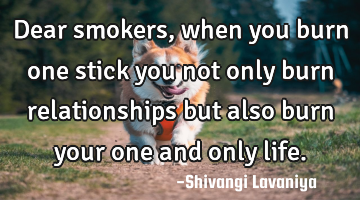 Dear smokers, when you burn one stick you not only burn relationships but also burn your one and..
Life Philosophy Relationship Truth Wisdom
Life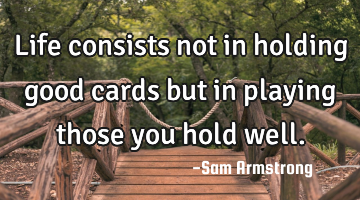 Life consists not in holding good cards but in playing those you hold..
Life
Hold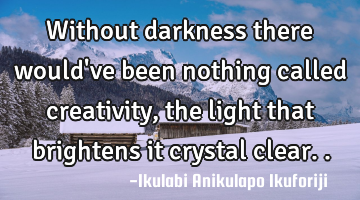 Without darkness there would've been nothing called creativity, the light that brightens it crystal..
Light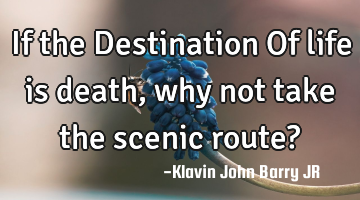 If the Destination Of life is death, why not take the scenic route?..
Life
Death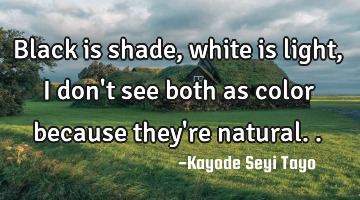 Black is shade, white is light, I don't see both as color because they're..
Creativity Funny Nature Philosophy One liners
Light