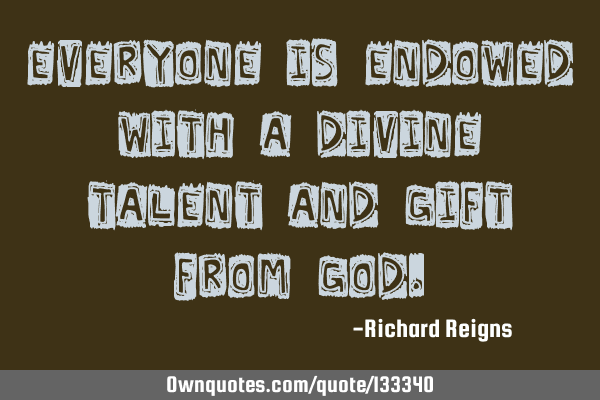 Everyone is endowed with a divine talent and gift from God. -Richard Reigns
Published On: April 26th 2018, Thursday @ 2:59:56 AM
Total Number of Views: 50
Categories: Nature
More Quotes Like this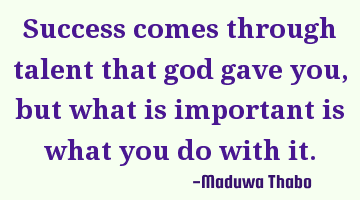 Success comes through talent that god gave you, but what is important is what you do with..
God
Success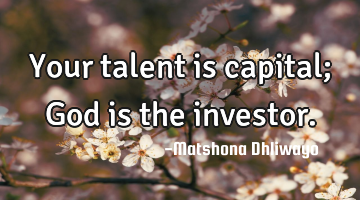 Your talent is capital; God is the..
God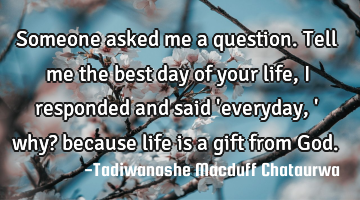 Someone asked me a question. Tell me the best day of your life, I responded and said 'everyday,'..
Life
God
Day
Gift
Question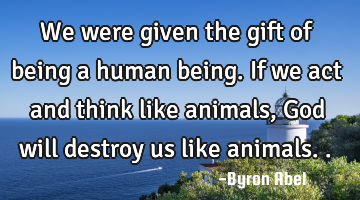 We were given the gift of being a human being. If we act and think like animals, God will destroy..
God
Think
Being
Human
Act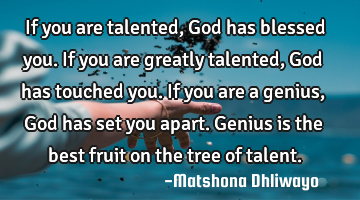 If you are talented, God has blessed you. If you are greatly talented, God has touched you. If you..
God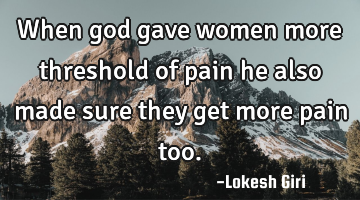 When god gave women more threshold of pain he also made sure they get more pain..
God
Pain
Women