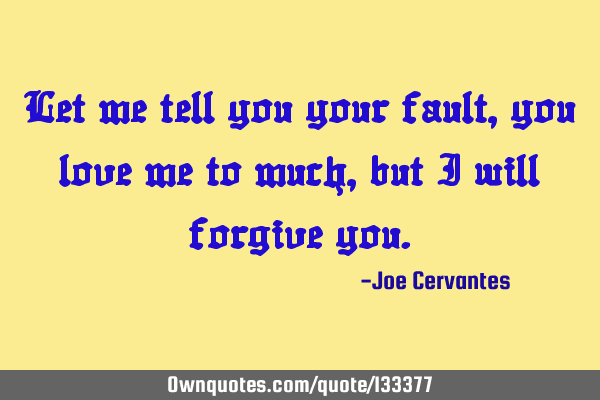 Let me tell you your fault, you love me to much, but I will forgive you. -Joe Cervantes
Published On: April 26th 2018, Thursday @ 8:33:43 PM
Total Number of Views: 34
More Quotes Like this
You have to forgive those that have hurt you, so that you can love those who won't hurt..
Love
Hurt
Forgive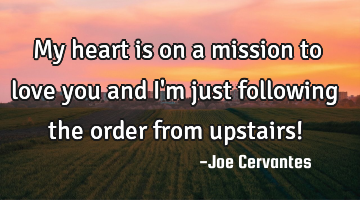 My heart is on a mission to love you and I'm just following the order from upstairs!..
Love
Heart
Order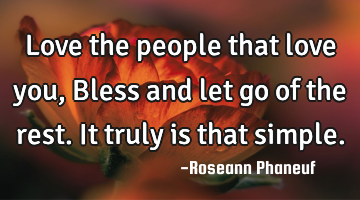 Love the people that love you, Bless and let go of the rest. It truly is that..
Desire Dreams Happiness Love Peace
Love
People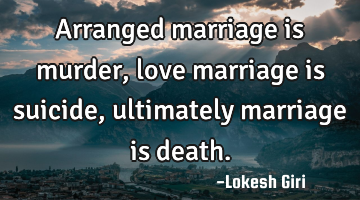 Arranged marriage is murder, love marriage is suicide, ultimately marriage is..
Love
Death