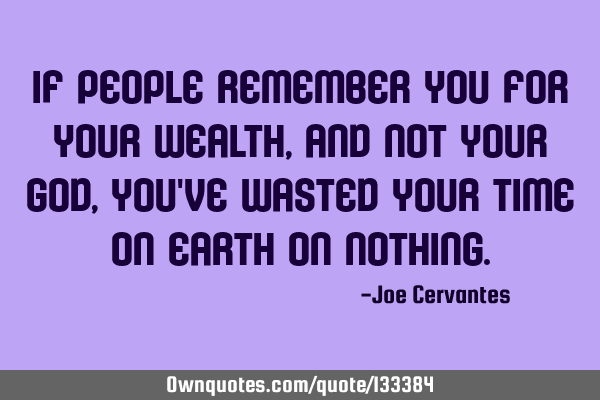 If people remember you for your wealth, and not your God, you've wasted your time on earth on nothing. -Joe Cervantes
Published On: April 26th 2018, Thursday @ 9:08:38 PM
Total Number of Views: 43
More Quotes Like this
Don't waste time trying to be accepted by people that you cannot see in your..
Life Love Philosophy Relationship Wisdom
People
Time
Future
Trying
Waste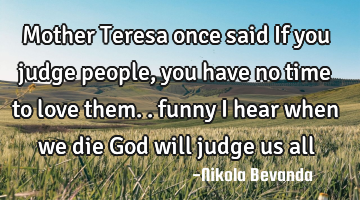 Mother Teresa once said If you judge people, you have no time to love them.. funny I hear when we..
Death Faith God Religion Truth
Love
People
God
Time
Die
Rich are those who have time, and right people to spend..
Friendship Philosophy Short Time
People
Time
Rich
Spend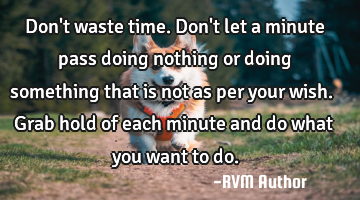 Don't waste time. Don't let a minute pass doing nothing or doing something that is not as per your..
Time
Want
Wish
Hold
Waste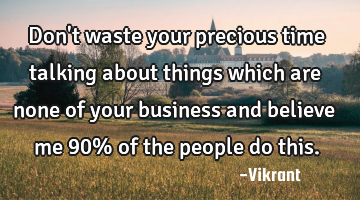 Don't waste your precious time talking about things which are none of your business and believe me 9..
People
Time
Believe
Waste
Business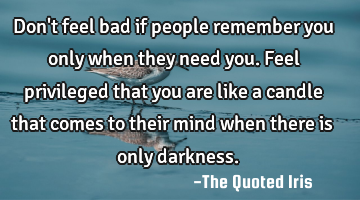 Don't feel bad if people remember you only when they need you. Feel privileged that you are like a..
People
Need
Mind
Feel
Bad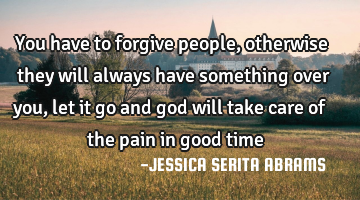 You have to forgive people, otherwise they will always have something over you, let it go and god..
People
God
Time
Pain
Care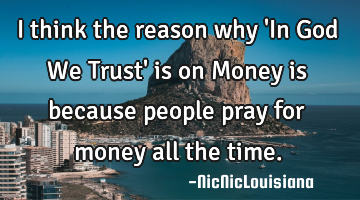 I think the reason why 'In God We Trust' is on Money is because people pray for money all the..
People
God
Time
Think
Money