When a person is affected mentally,he is not punished even if he murders someone.But,a girl who did survive and has taken efforts to do good during her bad illusionary period is punished more than imprisonment.Why? -KRUTHIKA CHIDAMBARANATHAN
Published On: May 01st 2018, Tuesday @ 6:54:13 AM
Total Number of Views: 49
Categories: Truth War Witty Wisdom
More Quotes Like this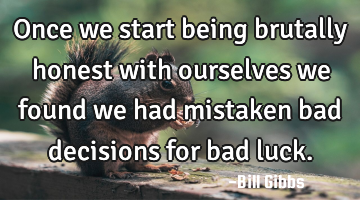 Once we start being brutally honest with ourselves we found we had mistaken bad decisions for bad..
Change Courage Happiness Wisdom
Being
Bad
Love is communication without obstacle, understanding without prejudice, and consideration without..
Love Philosophy Relationship Romantic Wisdom
Love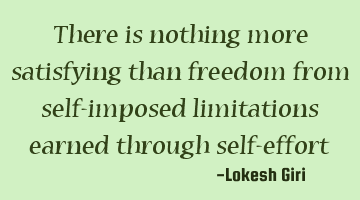 There is nothing more satisfying than freedom from self-imposed limitations earned through self-..
Freedom Inspirational Philosophy Wisdom
Self
Freedom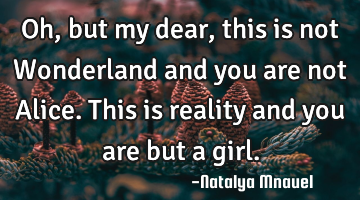 Oh, but my dear, this is not Wonderland and you are not Alice. This is reality and you are but a..
Reality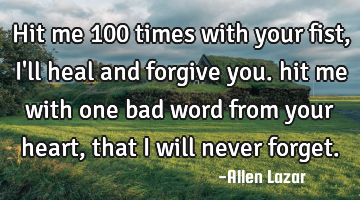 Hit me 100 times with your fist, I'll heal and forgive you. hit me with one bad word from your..
Heart
Bad
Forget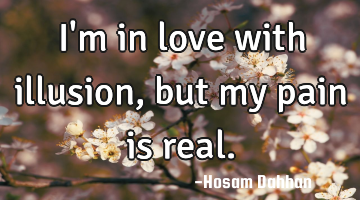 I'm in love with illusion, but my pain is..
Heart Life Loneliness Love Relationship
Love
Pain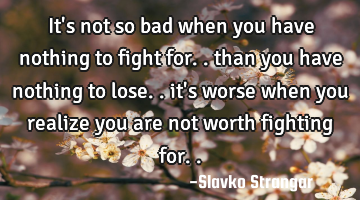 It's not so bad when you have nothing to fight for.. than you have nothing to lose.. it's worse..
Bad
Worth
Fight
Realize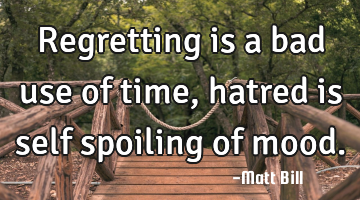 Regretting is a bad use of time, hatred is self spoiling of..
Time
Bad
Self