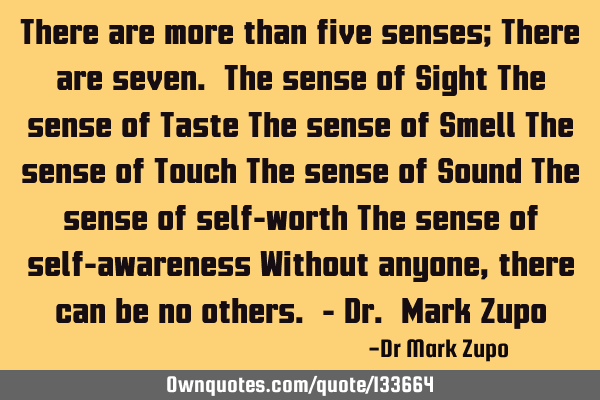 There are more than five senses; There are seven. The sense of Sight The sense of Taste The sense of Smell The sense of Touch The sense of Sound The sense of self-worth The sense of self-awareness Without anyone, there can be no others. - Dr. Mark Zupo -Dr Mark Zupo
Published On: May 02nd 2018, Wednesday @ 10:15:02 AM
Total Number of Views: 39
Categories: Creativity Friendship Inspirational Philosophy Relationship
More Quotes Like this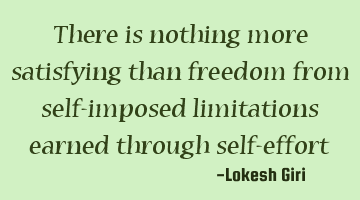 There is nothing more satisfying than freedom from self-imposed limitations earned through self-..
Freedom Inspirational Philosophy Wisdom
Self
Freedom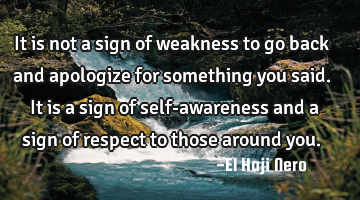 It is not a sign of weakness to go back and apologize for something you said. It is a sign of self-..
Self
Respect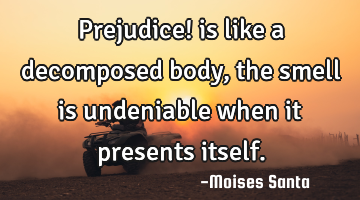 Prejudice! is like a decomposed body, the smell is undeniable when it presents..
We humans fear the unknown, therefore the fear of being alone is the fear of..
Freedom Loneliness Relationship Short Witty
Being
Fear
Self
Alone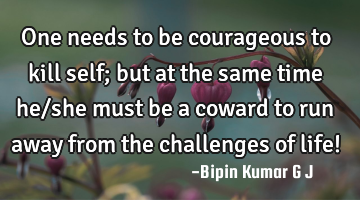 One needs to be courageous to kill self; but at the same time he/she must be a coward to run away..
Life
Time
Self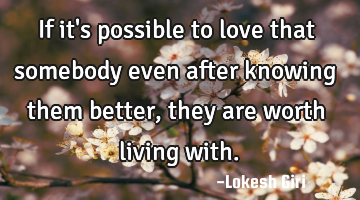 If it's possible to love that somebody even after knowing them better, they are worth living..
Love
Living
Worth
Knowledge is worth. Only, when it is of service to..
Education Goal Leadership Optimism Philosophy
Knowledge
Worth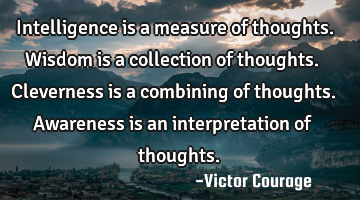 Intelligence is a measure of thoughts. Wisdom is a collection of thoughts. Cleverness is a..
Wisdom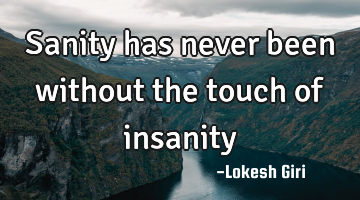 Sanity has never been without the touch of..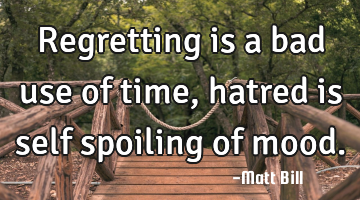 Regretting is a bad use of time, hatred is self spoiling of..
Time
Bad
Self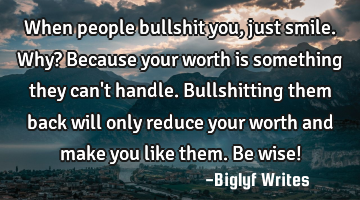 When people bullshit you, just smile. Why? Because your worth is something they can't handle. B..
Inspirational Life Philosophy Truth Wisdom
People
Smile
Worth