Rules of Success "success is like having a baby; a. It takes as long as it takes b. Generally, you can't rush it c. You have to do it yourself d. You have to plant a seed to watch it grow. e. The outcome is always predetermined by the input Dr. Mark Zupo -Dr Mark Zupo
Published On: May 02nd 2018, Wednesday @ 10:17:46 AM
Total Number of Views: 41
Categories: Creativity Funny Philosophy Relationship Success
More Quotes Like this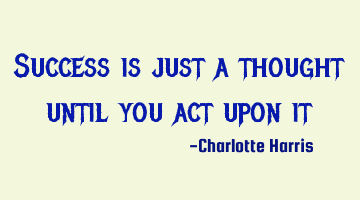 Success is just a thought until you act upon..
Business Change Goal Short Success
Success
Thought
Act
Success is what you achieve, and beauty what you inherit. So it's up to you, you give importance to..
Life Love Marriage Opportunity Relationship
Time
Give
Success
Beauty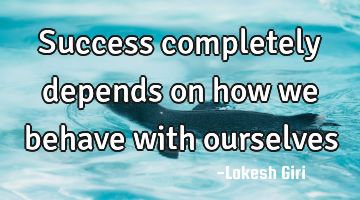 Success completely depends on how we behave with..
Philosophy Short Success Wisdom One liners
Success
To every finishing line there is a starting point. Don't ignore the days of your little beginning,..
Life Philosophy Success Truth Wisdom
Success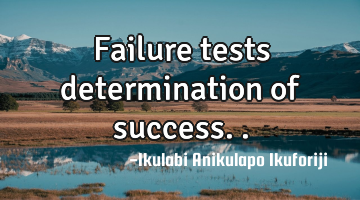 Failure tests determination of..
Creativity Failure Goal Success One liners
Success
Failure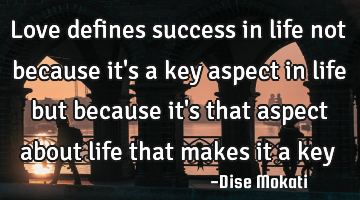 Love defines success in life not because it's a key aspect in life but because it's that aspect..
Love
Life
Success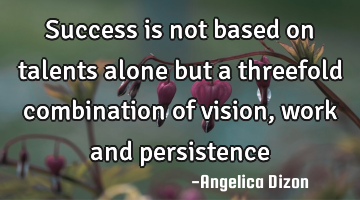 Success is not based on talents alone but a threefold combination of vision, work and..
Change Desire Dreams Faith Goal
Success
Work
Alone
Success is getting up one more time than you have been knocked..
Inspirational Short Sports Success One liners
Time
Success