Conversations with Josh and Khakazel (7 of 20) Khakazel: We are God lifted up on high! We are the spirit of the Sun! I'm Sorrah [Sorry/Sorre]! Josh: Yes, indeed! We are the Sun! The Spirit of the Sun is the Sun! The spirit in the spirit is the Spirit! The spirit as the spirit is the spirit! Khakazel: Yes, Josh, you said it best! Josh: Yes, Khakazel, we said it best! [You said it best!] Khakazel: Thank you! God is high everywhere! We are high everywhere! We are the high priests and or high priestesses of god!... - Joshua Aaron Guillory -Joshua Aaron Guillory
Published On: May 08th 2018, Tuesday @ 9:09:56 AM
Total Number of Views: 37
Categories: Freedom Happiness Love Peace Truth
More Quotes Like this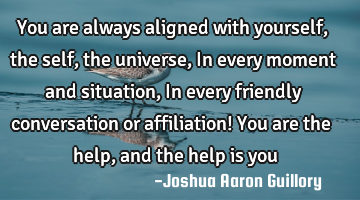 You are always aligned with yourself, the self, the universe, In every moment and situation, In..
Freedom Happiness Love Peace Truth
Self
Help
Moment
Universe
Situation
Apotheosization, The perfect consummation! The Sun in everyone! The work of Christ is done! What..
Freedom Happiness Love Peace Truth
Work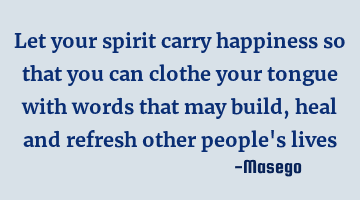 Let your spirit carry happiness so that you can clothe your tongue with words that may build, heal..
Change Funny Happiness Love Poems
Happiness
Build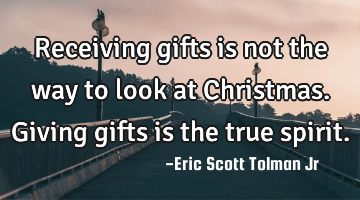 Receiving gifts is not the way to look at Christmas. Giving gifts is the true..
Way
Look
Giving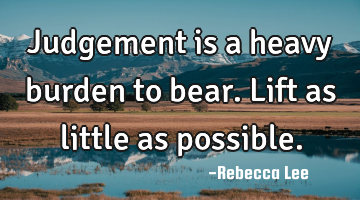 Judgement is a heavy burden to bear. Lift as little as..
Forgiveness Short Witty Wisdom
Possible
God is peace; religion is man's attempt to commune with God; and war is the worst result of man's..
Faith Failure God History Inspirational
God
Peace
Failure
War
Religion
Love yourself truly if you want to spread the spirit of..
Love
Want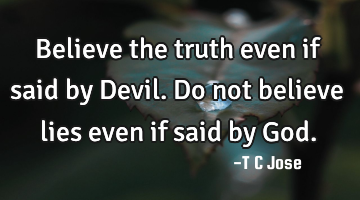 Believe the truth even if said by Devil. Do not believe lies even if said by G..
God
Truth
Believe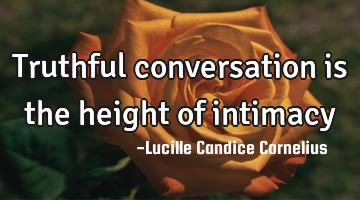 Truthful conversation is the height of..