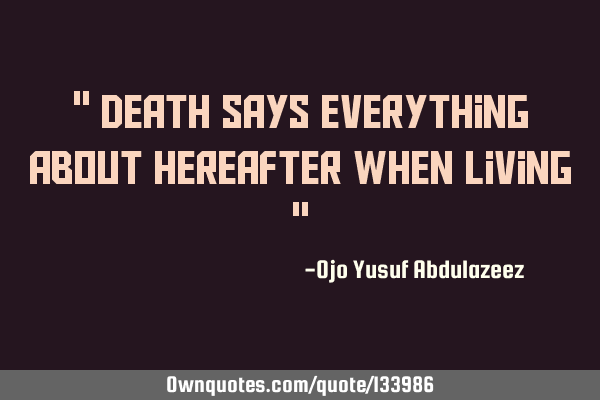 " Death says everything about hereafter when living " -Ojo Yusuf Abdulazeez
Published On: May 09th 2018, Wednesday @ 6:53:31 AM
Total Number of Views: 24
Categories: Wisdom
More Quotes Like this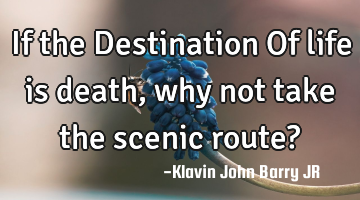 If the Destination Of life is death, why not take the scenic route?..
Life
Death
Your dreams come true when you're brave enough to sacrifice your current reality for the one you..
Dreams Inspirational Philosophy Success Wisdom
Living
Reality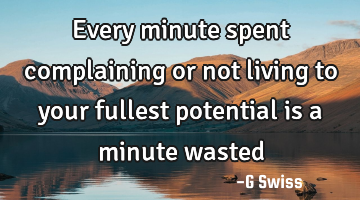 Every minute spent complaining or not living to your fullest potential is a minute..
Goal Life Opportunity Time Wisdom
Living
Allow yourself to lose control. The hardest part of living is learning to let..
Death Failure Forgiveness Freedom Peace
Living
Control
Learning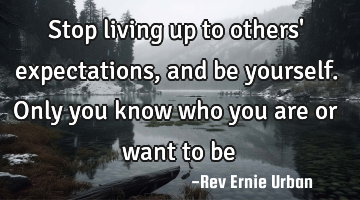 Stop living up to others' expectations, and be yourself. Only you know who you are or want to..
Inspirational Life Philosophy Truth Wisdom
Know
Want
Stop
Living
Wisdom is deeply committed, unwavering in love, compassion and understanding, founded in real..
Love
Fear
Living
Moment
Wisdom
Sometimes it takes coming close to death, to realize how much you wanna be alive..
Change Courage Death Faith God
Death
Realize
Alive