" One who never wants to cause another one suffer, one who never craving for suffer,death, punishment for sin, one who want to meet his GOD for good, should act good" -Ojo Yusuf Abdulazeez
Published On: May 09th 2018, Wednesday @ 10:35:06 AM
Total Number of Views: 31
Categories: Wisdom
More Quotes Like this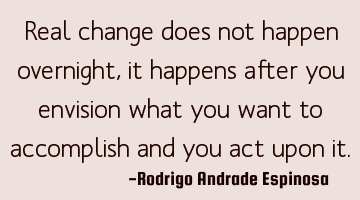 Real change does not happen overnight, it happens after you envision what you want to accomplish..
Change Dreams Education Goal Life
Want
Change
Act
Happen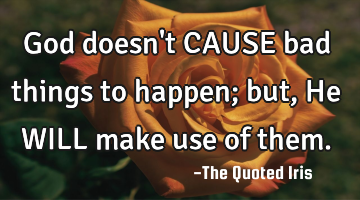 God doesn't CAUSE bad things to happen; but, He WILL make use of..
God
Bad
Cause
Happen
Have you mistaken Life from Death?? Cause you live your whole LIFE escaping from Death, while DEATH..
Life
Death
Cause
Death is a doorway to God. We celebrate Life and mourn Death, shouldn't we reverse it?..
Death God Life Philosophy Short
Life
God
Death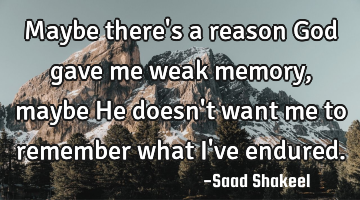 Maybe there's a reason God gave me weak memory, maybe He doesn't want me to remember what I've..
God
Want
Remember
Reason
Weak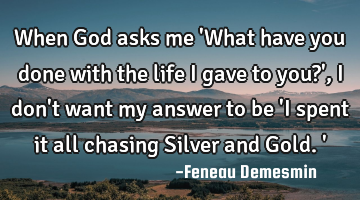 When God asks me 'What have you done with the life I gave to you?', I don't want my answer to be 'I..
Faith Freedom God Inspirational Life
Life
God
Want
Answer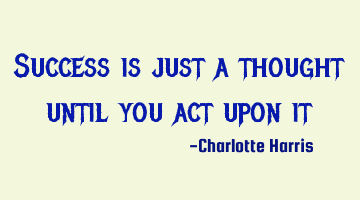 Success is just a thought until you act upon..
Business Change Goal Short Success
Success
Thought
Act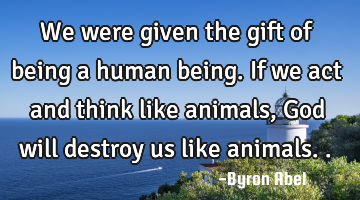 We were given the gift of being a human being. If we act and think like animals, God will destroy..
God
Think
Being
Human
Act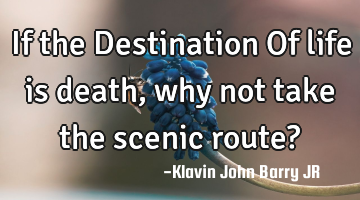 If the Destination Of life is death, why not take the scenic route?..
Life
Death