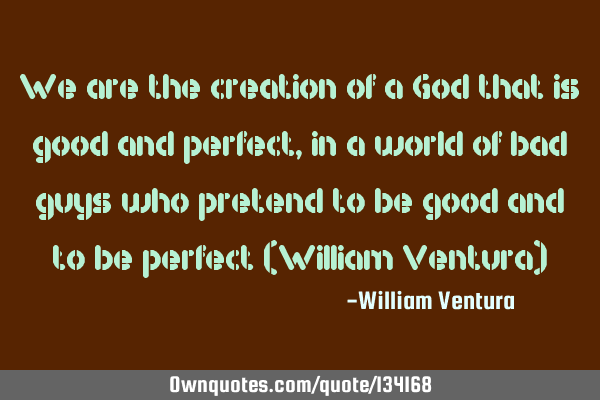 We are the creation of a God that is good and perfect,in a world of bad guys who pretend to be good and to be perfect (William Ventura) -William Ventura
Published On: May 12th 2018, Saturday @ 7:06:27 AM
Total Number of Views: 41
More Quotes Like this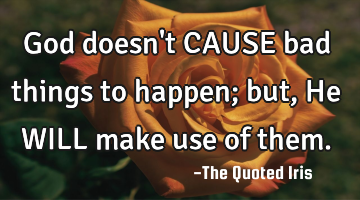 God doesn't CAUSE bad things to happen; but, He WILL make use of..
God
Bad
Cause
Happen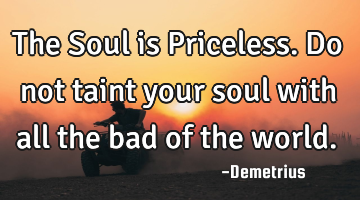 The Soul is Priceless. Do not taint your soul with all the bad of the..
World
Bad
Soul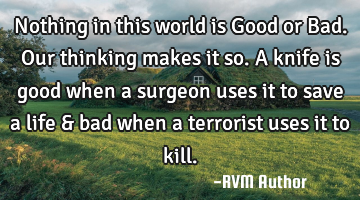 Nothing in this world is Good or Bad. Our thinking makes it so. A knife is good when a surgeon uses..
Life
World
Bad
Thinking
Kill
Your life can get better if you realize it is better never to expect anything from anyone, not even..
Life
God
Realize
Expect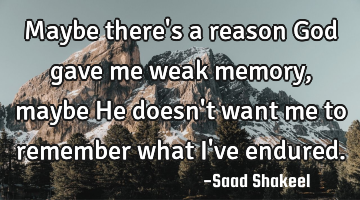 Maybe there's a reason God gave me weak memory, maybe He doesn't want me to remember what I've..
God
Want
Remember
Reason
Weak
Death is a doorway to God. We celebrate Life and mourn Death, shouldn't we reverse it?..
Death God Life Philosophy Short
Life
God
Death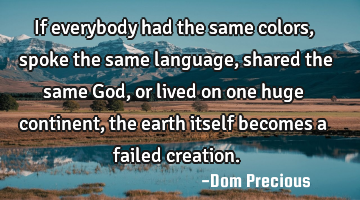 If everybody had the same colors, spoke the same language, shared the same God, or lived on one..
God
Earth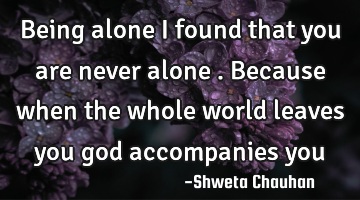 Being alone I found that you are never alone . Because when the whole world leaves you god..
God
World
Being
Alone