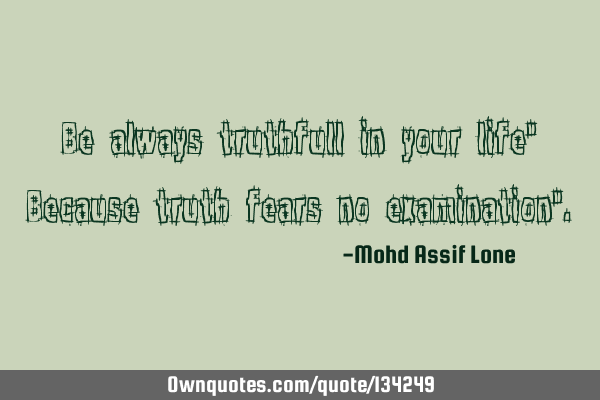 Be always truthfull in your life" Because truth fears no examination". -Mohd Assif Lone
Published On: May 13th 2018, Sunday @ 11:55:03 PM
Total Number of Views: 42
More Quotes Like this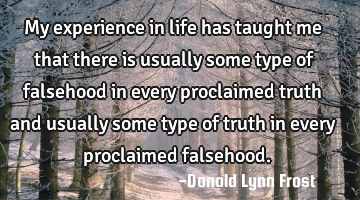 My experience in life has taught me that there is usually some type of falsehood in every..
Life
Truth
Experience
Life is short, live it. Love is rare, grab it. Anger is bad, dump it. Fear is awful, face it. M..
Love
Life
Bad
Fear
Face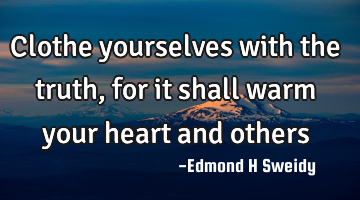 Clothe yourselves with the truth, for it shall warm your heart and..
Heart Love Philosophy Religion Short
Heart
Truth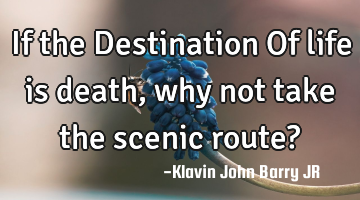 If the Destination Of life is death, why not take the scenic route?..
Life
Death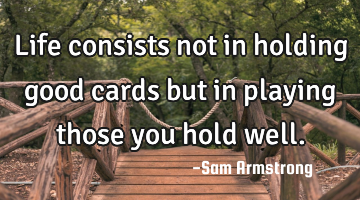 Life consists not in holding good cards but in playing those you hold..
Life
Hold