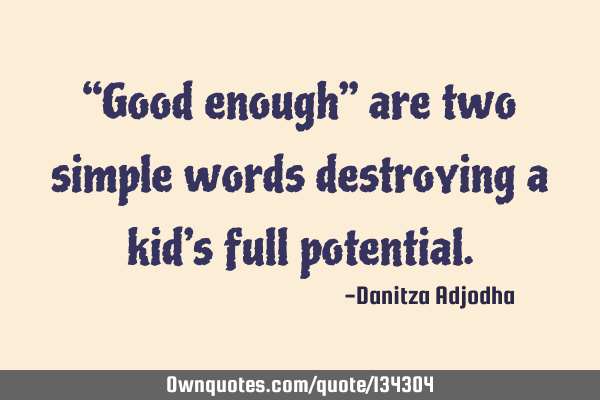 "Good enough" are two simple words destroying a kid's full potential. -Danitza Adjodha
Published On: May 15th 2018, Tuesday @ 1:26:52 PM
Total Number of Views: 43
Categories: Anger Creativity Dreams Education Hope Truth Wisdom
More Quotes Like this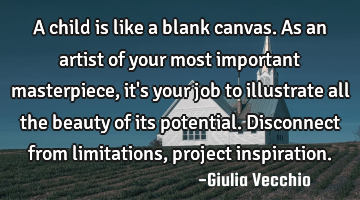 A child is like a blank canvas. As an artist of your most important masterpiece, it's your job to..
Dreams Failure Hope Imagination Leadership
Beauty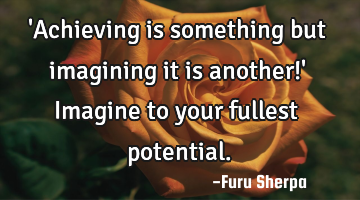 'Achieving is something but imagining it is another!' Imagine to your fullest..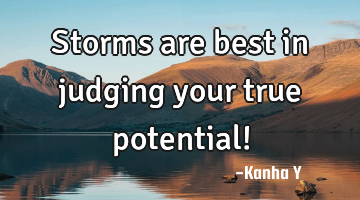 Storms are best in judging your true potential!..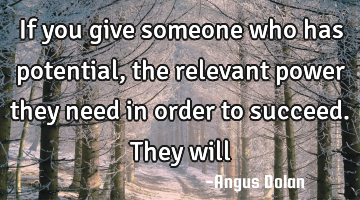 If you give someone who has potential, the relevant power they need in order to succeed. They..
Business Confidence Courage Creativity
Need
Give
Power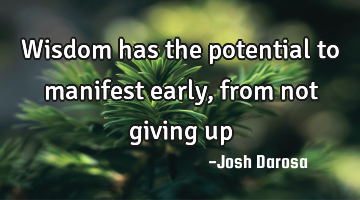 Wisdom has the potential to manifest early, from not giving..
Education Inspirational Life Patience Success
Wisdom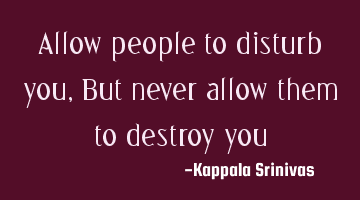 Allow people to disturb you, But never allow them to destroy..
People