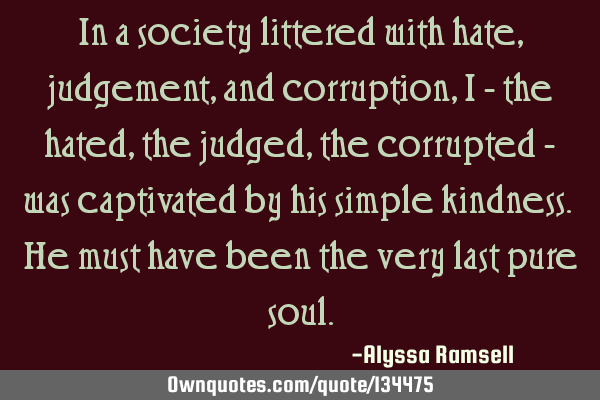 In a society littered with hate, judgement, and corruption, I - the hated, the judged, the corrupted - was captivated by his simple kindness. He must have been the very last pure soul. -Alyssa Ramsell
Published On: May 18th 2018, Friday @ 1:38:44 PM
Total Number of Views: 38
Categories: Beauty Hope Inspirational Life
More Quotes Like this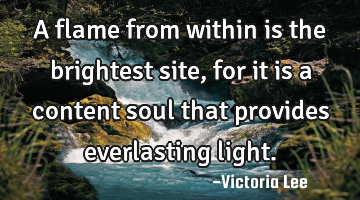 A flame from within is the brightest site, for it is a content soul that provides everlasting..
Faith Hope Inspirational Life Peace
Soul
Light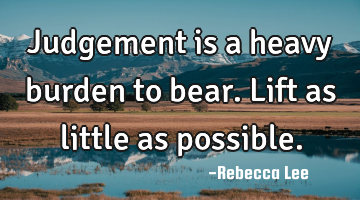 Judgement is a heavy burden to bear. Lift as little as..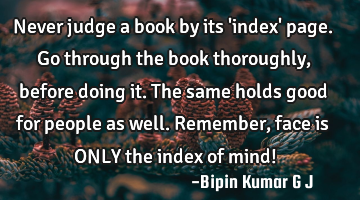 Never judge a book by its 'index' page. Go through the book thoroughly, before doing it. The same..
People
Mind
Face
Remember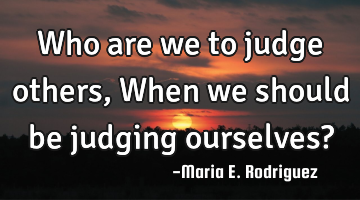 Who are we to judge others, When we should be judging ourselves?..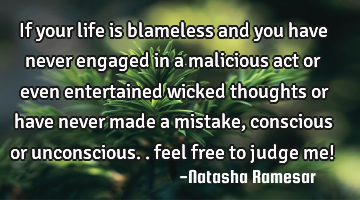 If your life is blameless and you have never engaged in a malicious act or even entertained wicked..
Life
Feel
Act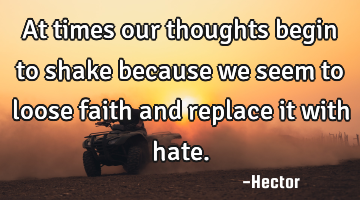 At times our thoughts begin to shake because we seem to loose faith and replace it with..
Hate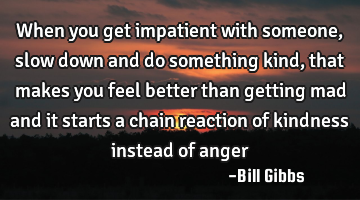 When you get impatient with someone, slow down and do something kind, that makes you feel better..
Anger Happiness Inspirational Optimism Patience
Feel