"Oh! satisfy by honourable rustle of quill on scrolls when righteous deeds writing by angels, oh! reviving one's faith as rotten flower revives crave relief, through breeze, its root too, nourishing and enlighten from scriptures, oh! Allah make me famous in righteous by quills and scrolls of your angels" -Ojo Yusuf Abdulazeez
Published On: May 20th 2018, Sunday @ 5:57:19 AM
Total Number of Views: 37
Categories: Faith Goal God Religion
More Quotes Like this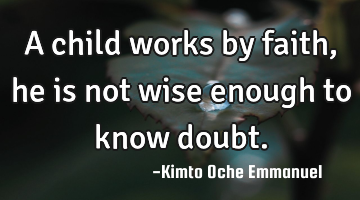 A child works by faith, he is not wise enough to know..
Know
Faith
Wise
Child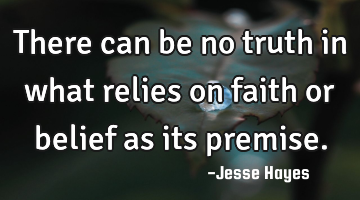 There can be no truth in what relies on faith or belief as its..
Faith God Philosophy Religion Truth
Truth
Faith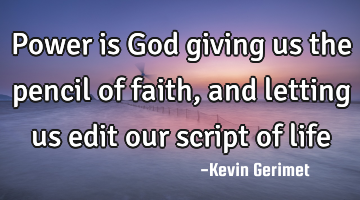 Power is God giving us the pencil of faith, and letting us edit our script of..
Change Dreams Faith God Inspirational
Life
God
Power
Faith
Giving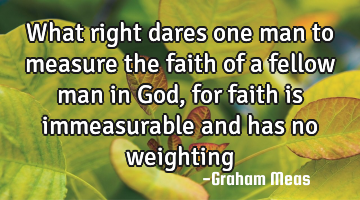 What right dares one man to measure the faith of a fellow man in God, for faith is immeasurable and..
God
Faith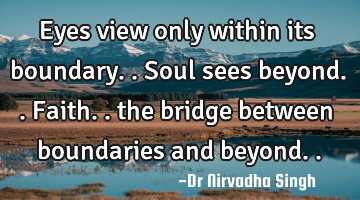 Eyes view only within its boundary.. Soul sees beyond.. Faith.. the bridge between boundaries and..
Courage Faith God Peace Philosophy
Soul
Faith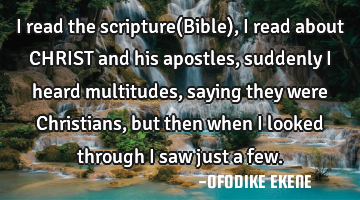 I read the scripture(Bible) , I read about CHRIST and his apostles, suddenly I heard multitudes,..
Read
Faith is bond with love to..
Love
Faith