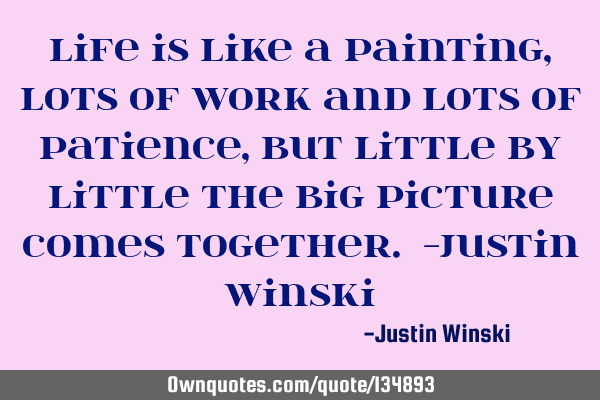 Life is like a painting, lots of work and lots of patience, but little by little the big picture comes together. -Justin Winski -Justin Winski
Published On: May 25th 2018, Friday @ 10:30:52 AM
Total Number of Views: 50
Categories: Confidence Forgiveness Hope Patience Poems Wisdom
More Quotes Like this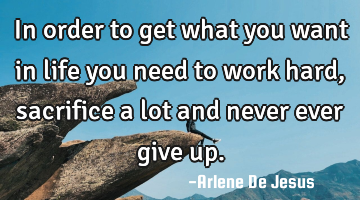 In order to get what you want in life you need to work hard, sacrifice a lot and never ever give..
Life
Want
Need
Give
Work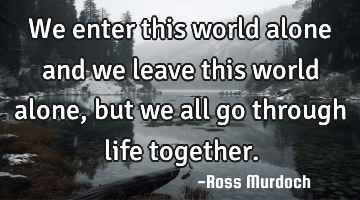 We enter this world alone and we leave this world alone, but we all go through life..
Life
World
Together
Alone
Life and death work with each other. Life creates and Death takes away. Overall, both have a very..
Life
Work
Death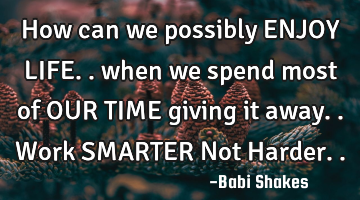 How can we possibly ENJOY LIFE.. when we spend most of OUR TIME giving it away.. Work SMARTER Not H..
Life
Time
Work
Enjoy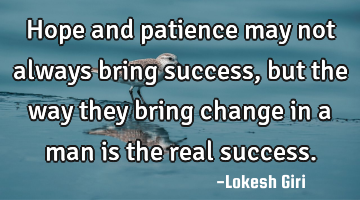 Hope and patience may not always bring success, but the way they bring change in a man is the real..
Way
Change
Success
Hope
Bring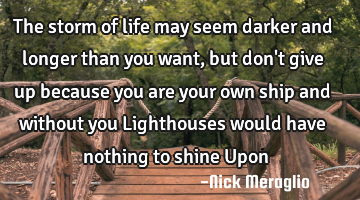 The storm of life may seem darker and longer than you want, but don't give up because you are your..
Confidence Desire Dreams Hope Inspirational
Life
Want
Give