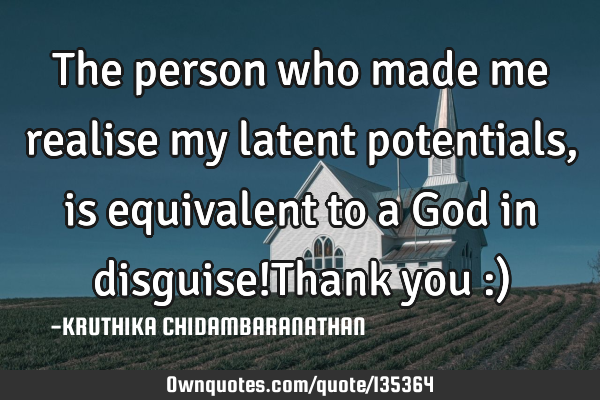 The person who made me realise my latent potentials,is equivalent to a God in disguise!Thank you :) -KRUTHIKA CHIDAMBARANATHAN
Published On: June 05th 2018, Tuesday @ 7:47:59 AM
Total Number of Views: 43
Categories: Freedom Peace Truth
More Quotes Like this
God is peace; religion is man's attempt to commune with God; and war is the worst result of man's..
Faith Failure God History Inspirational
God
Peace
Failure
War
Religion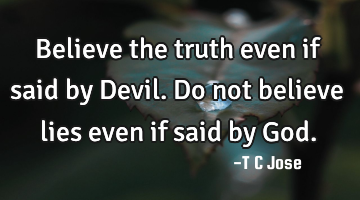 Believe the truth even if said by Devil. Do not believe lies even if said by G..
God
Truth
Believe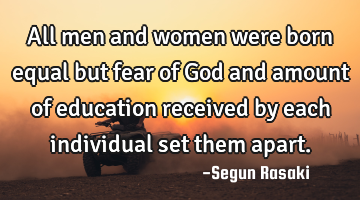 All men and women were born equal but fear of God and amount of education received by each..
Confidence Education Family Freedom Hope
God
Fear
Men
Women
Born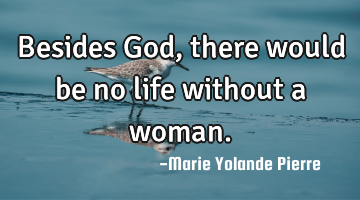 Besides God, there would be no life without a..
Inspirational Life Love Relationship Success
Life
God
A friend is someone who knows all about you and still likes you; just think how much god must love..
Faith Friendship Truth Wisdom Youth
Love
God
Think
Friend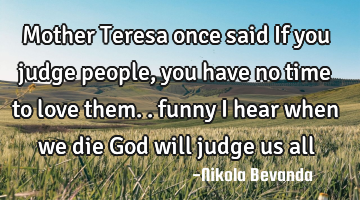 Mother Teresa once said If you judge people, you have no time to love them.. funny I hear when we..
Death Faith God Religion Truth
Love
People
God
Time
Die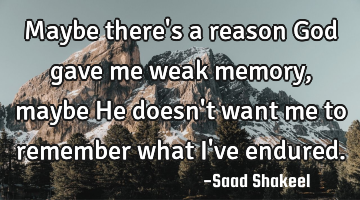 Maybe there's a reason God gave me weak memory, maybe He doesn't want me to remember what I've..
God
Want
Remember
Reason
Weak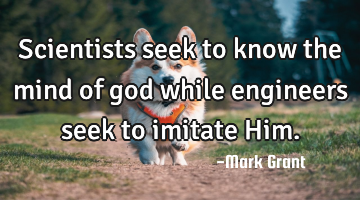 Scientists seek to know the mind of god while engineers seek to imitate H..
Creativity Imagination Science Truth Witty
God
Know
Mind
Seek