People you trust most sometimes might be your enemy -Kayode Seyi Tayo
Published On: June 13th 2018, Wednesday @ 6:46:26 AM
Total Number of Views: 36
Categories: Philosophy Truth Wisdom Fear
More Quotes Like this
Be careful when you put your mouth on people. What they're going through today that you're..
Change Life Philosophy Truth Wisdom
People
Today
Tomorrow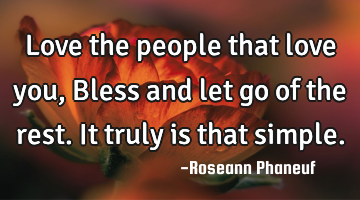 Love the people that love you, Bless and let go of the rest. It truly is that..
Desire Dreams Happiness Love Peace
Love
People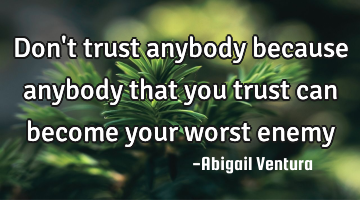 Don't trust anybody because anybody that you trust can become your worst..
Trust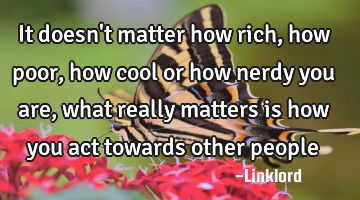 It doesn't matter how rich, how poor, how cool or how nerdy you are, what really matters is how you..
People
Matter
Act
People and things change but principles and values remain unchanged. Always uphold..
People
Change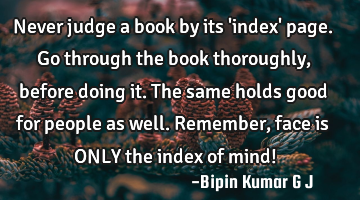 Never judge a book by its 'index' page. Go through the book thoroughly, before doing it. The same..
People
Mind
Face
Remember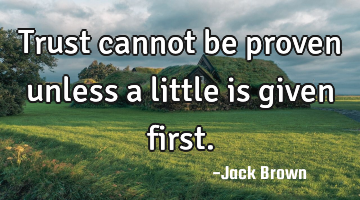 Trust cannot be proven unless a little is given..
Trust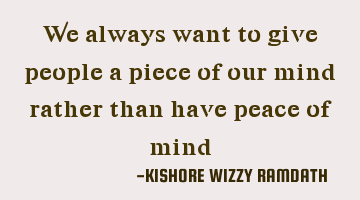 We always want to give people a piece of our mind rather than have peace of..
People
Want
Mind
Peace
Give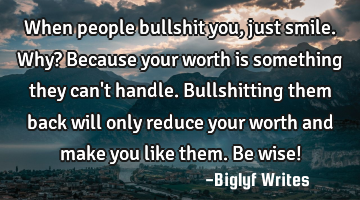 When people bullshit you, just smile. Why? Because your worth is something they can't handle. B..
Inspirational Life Philosophy Truth Wisdom
People
Smile
Worth