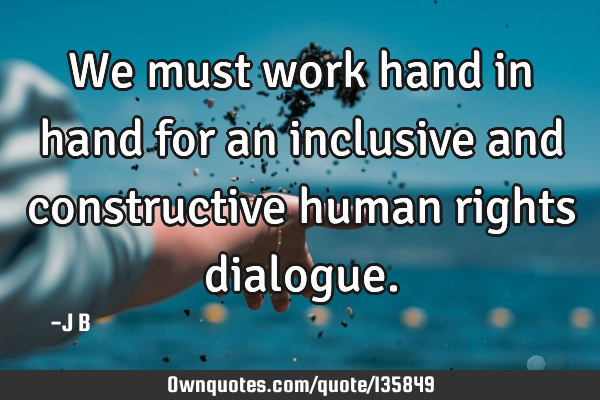 "We must work hand in hand for an inclusive and constructive human rights dialogue." -J B
Published On: June 15th 2018, Friday @ 7:06:16 PM
Total Number of Views: 30
Categories: Peace Philosophy Politics Time Truth Wisdom
More Quotes Like this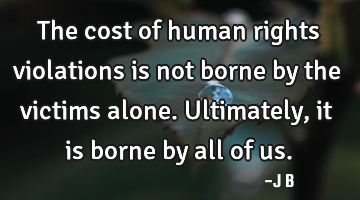 The cost of human rights violations is not borne by the victims alone. Ultimately, it is borne by..
Human
Alone
Rights
'We need to make sure that human rights are respected, protected and fulfilled, otherwise we end up..
Need
Human
Rights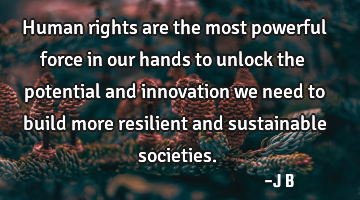 Human rights are the most powerful force in our hands to unlock the potential and innovation we..
Need
Human
Rights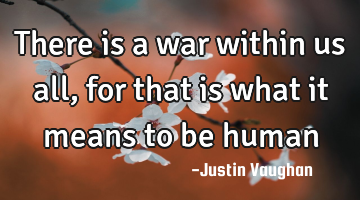 There is a war within us all, for that is what it means to be..
Human
War