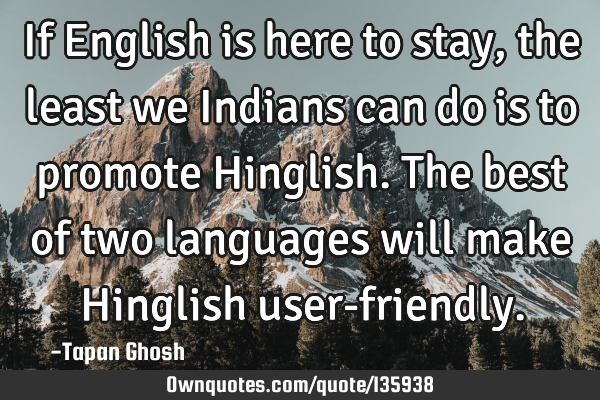 If English is here to stay, the least we Indians can do is to promote Hinglish. The best of two languages will make Hinglish user-friendly. -Tapan Ghosh
Published On: June 18th 2018, Monday @ 2:26:11 AM
Total Number of Views: 34
Categories: Philosophy Wisdom
More Quotes Like this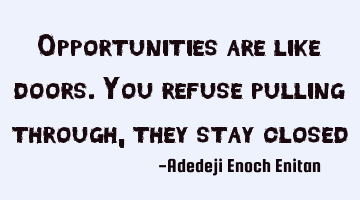 Opportunities are like doors. You refuse pulling through, they stay..
Stay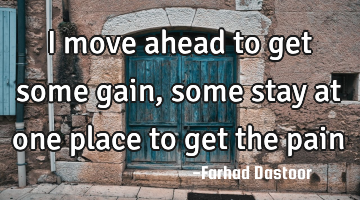 I move ahead to get some gain, some stay at one place to get the pain..
Pain
Place
Stay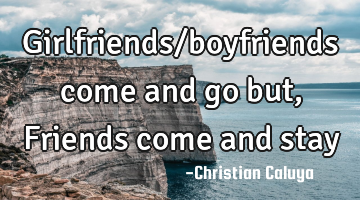 Girlfriends/boyfriends come and go but, Friends come and..
Stay
What's the use of bringing up the past? If it wasn't good then, it's not good now. Let it go and..
Life
Past
Stay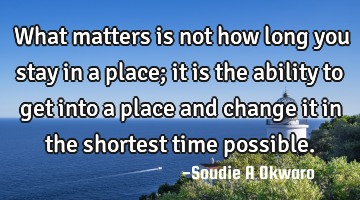 ​What matters is not how long you stay in a place; it is the ability to get into a place and..
Time
Change
Place
Stay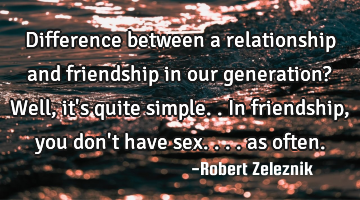 Difference between a relationship and friendship in our generation? Well, it's quite simple.. In..
Friendship Love Philosophy Relationship Sad
Relationship
Difference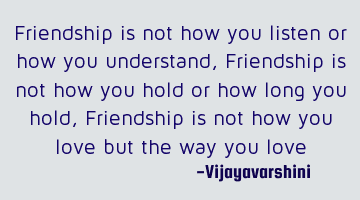 Friendship is not how you listen or how you understand, Friendship is not how you hold or how long..
Love
Way
Understand
Hold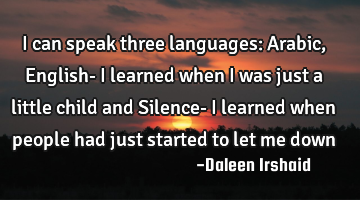 I can speak three languages: Arabic, English- I learned when I was just a little child and Silence-..
People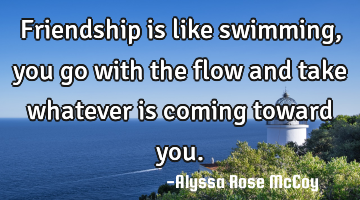 Friendship is like swimming, you go with the flow and take whatever is coming toward..