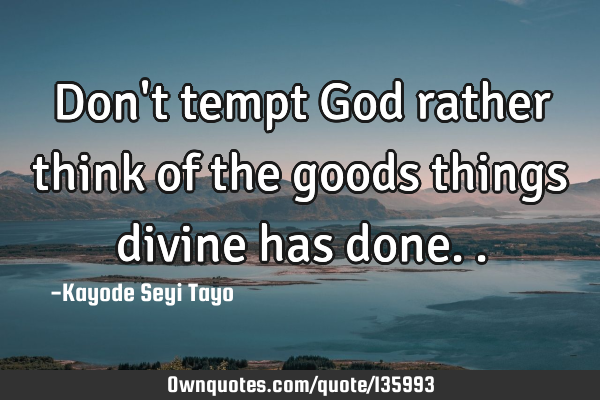 Don't tempt God rather think of the goods things divine has done.. -Kayode Seyi Tayo
Published On: June 19th 2018, Tuesday @ 3:50:53 AM
Total Number of Views: 37
Categories: Anger Funny God Philosophy Wisdom
More Quotes Like this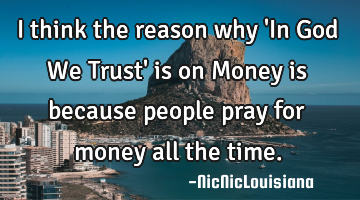 I think the reason why 'In God We Trust' is on Money is because people pray for money all the..
People
God
Time
Think
Money
God is peace; religion is man's attempt to commune with God; and war is the worst result of man's..
Faith Failure God History Inspirational
God
Peace
Failure
War
Religion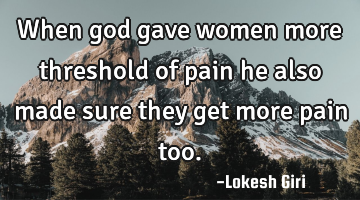 When god gave women more threshold of pain he also made sure they get more pain..
God
Pain
Women
God didn't make us different, he made us..
God Philosophy Short One liners
God
Different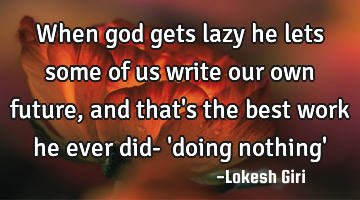 When god gets lazy he lets some of us write our own future, and that's the best work he ever did- '..
God
Work
Future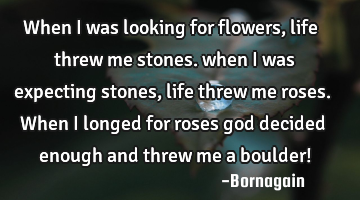 When I was looking for flowers, life threw me stones. when I was expecting stones, life threw me..
Life
God
Looking
You create your own luck. God just gives you the thumbs up. But if it gets late, don't wait for..
God Inspirational Life Philosophy Short
God
Wait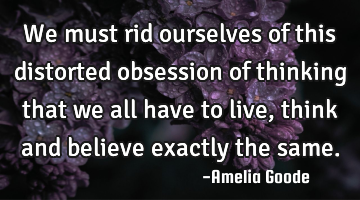 We must rid ourselves of this distorted obsession of thinking that we all have to live, think and..
Think
Believe
Thinking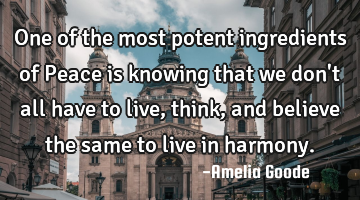 One of the most potent ingredients of Peace is knowing that we don't all have to live, think, and..
Think
Peace
Believe
Knowing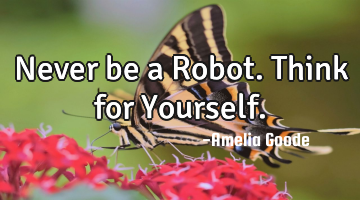 Never be a Robot. Think for Y..
Confidence Courage Inspirational Philosophy Wisdom
Think