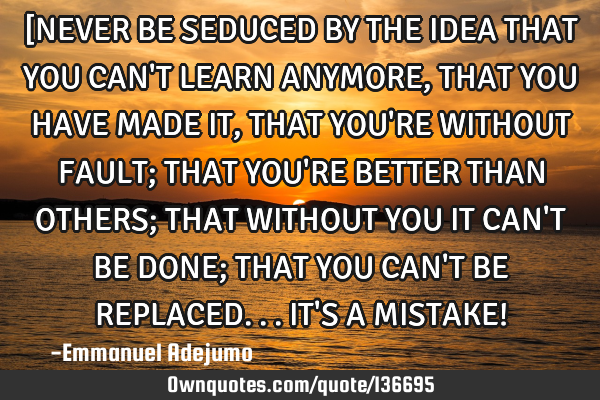 [NEVER BE SEDUCED BY THE IDEA THAT YOU CAN'T LEARN ANYMORE, THAT YOU HAVE MADE IT, THAT YOU'RE WITHOUT FAULT; THAT YOU'RE BETTER THAN OTHERS; THAT WITHOUT YOU IT CAN'T BE DONE; THAT YOU CAN'T BE REPLACED... IT'S A MISTAKE! -Emmanuel Krishenal
Published On: July 04th 2018, Wednesday @ 6:38:49 AM
Total Number of Views: 24
Categories: Wisdom
More Quotes Like this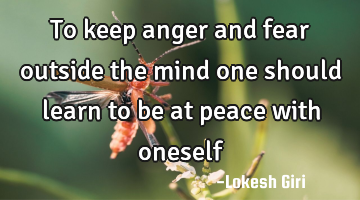 To keep anger and fear outside the mind one should learn to be at peace with..
Anger Peace Philosophy Short Wisdom
Mind
Peace
Keep
Learn
Fear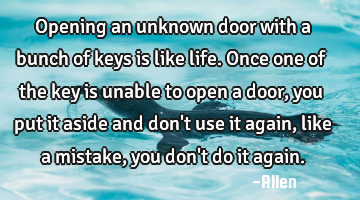 Opening an unknown door with a bunch of keys is like life. Once one of the key is unable to open a..
Life
Open
An idea without a plan is nothing more than a..
Dreams Goal Inspirational Life Philosophy
Dream
There are some good things to learn from..
Learn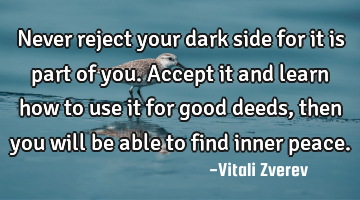 Never reject your dark side for it is part of you. Accept it and learn how to use it for good deeds,..
Peace
Find
Learn
Able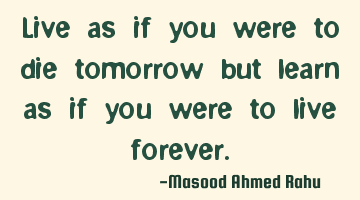 Live as if you were to die tomorrow but learn as if you were to live..
Learn
Die
Forever
Tomorrow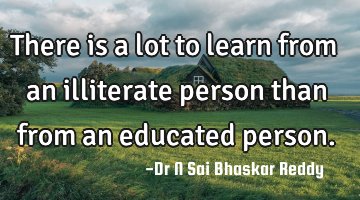 There is a lot to learn from an illiterate person than from an educated..
Learn