What can we learn from Football for our life? As a Team focus on a ball and aim on the goal. As you focus on your work and keep aim on your dream... John Kiltus -John Kiltus
Published On: July 09th 2018, Monday @ 3:06:03 PM
Total Number of Views: 31
More Quotes Like this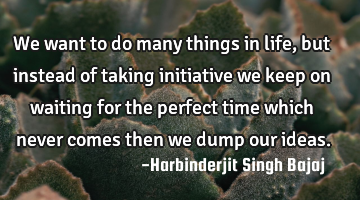 We want to do many things in life, but instead of taking initiative we keep on waiting for the..
Inspirational Life Opportunity Truth
Life
Time
Want
Keep
Waiting
Life is like climbing a stair case and while you are climbing the steps of life, you are required..
Life
Keep
Stop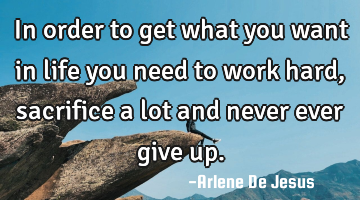 In order to get what you want in life you need to work hard, sacrifice a lot and never ever give..
Life
Want
Need
Give
Work
Life and death work with each other. Life creates and Death takes away. Overall, both have a very..
Life
Work
Death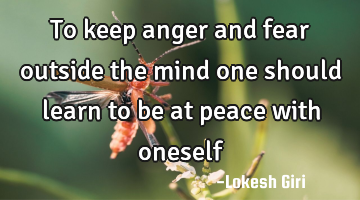 To keep anger and fear outside the mind one should learn to be at peace with..
Anger Peace Philosophy Short Wisdom
Mind
Peace
Keep
Learn
Fear