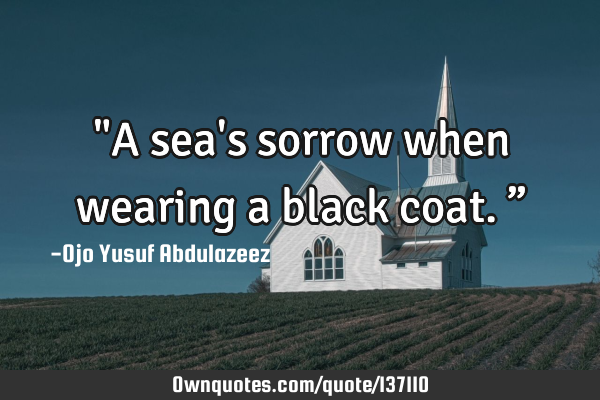 "A sea's sorrow when wearing a black coat." -Ojo Yusuf Abdulazeez
Published On: July 10th 2018, Tuesday @ 4:20:36 PM
Total Number of Views: 25
Categories: Nature Relationship
More Quotes Like this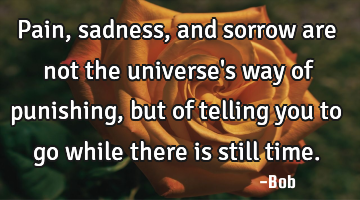 Pain, sadness, and sorrow are not the universe's way of punishing, but of telling you to go while..
Courage Goal Hope Optimism Sad
Time
Way
Pain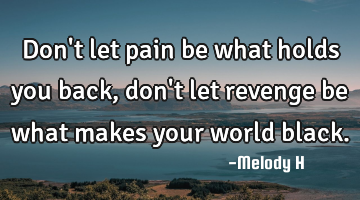 Don't let pain be what holds you back, don't let revenge be what makes your world..
World
Pain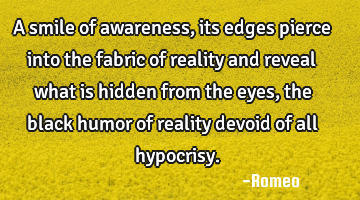 A smile of awareness, its edges pierce into the fabric of reality and reveal what is hidden from..
Smile
Reality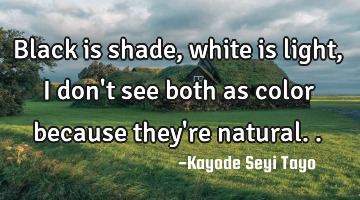 Black is shade, white is light, I don't see both as color because they're..
Creativity Funny Nature Philosophy One liners
Light
I don't believe fantasy to be entirely fictional, because in all of these adventures is sorrow and..
Love
Life
Believe
Hope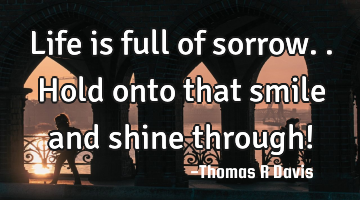 Life is full of sorrow.. Hold onto that smile and shine through!..
Life
Smile
Hold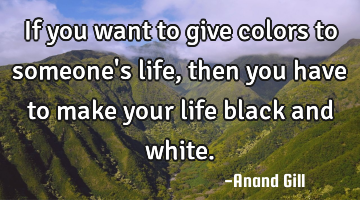 If you want to give colors to someone's life, then you have to make your life black and..
Life
Want
Give