"Caliphs are not callous although many dynasties attained power and slain for the sake of power, behold many writers are nakedness wounded minds in written. They fabricated ocean into ink and dipped their quills. They are whores in pleasures of what desired in exchange, most longing to taint beloved caliphs whose Allah guided" -Ojo Yusuf Abdulazeez
Published On: July 10th 2018, Tuesday @ 5:02:03 PM
Total Number of Views: 29
Categories: Leadership Politics Religion Wisdom
More Quotes Like this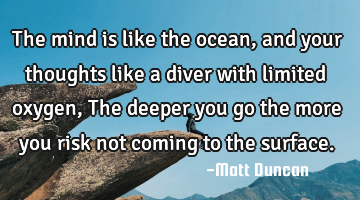 The mind is like the ocean, and your thoughts like a diver with limited oxygen, The deeper you go..
Mind
If love is my guide, And truth my treasure, And my heart the sea, To sink is..
Love
Heart
Truth
My Beloved, make your night flow as calm river, night do ease as breeze of ocean, My Beloved make..
Lie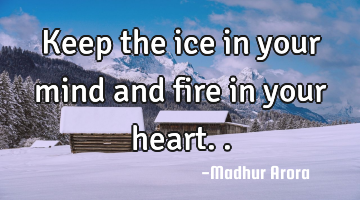 Keep the ice in your mind and fire in your..
Confidence Faith Inspirational Leadership Short
Heart
Mind
Keep
Knowledge isn't power if it isn't put into..
Philosophy Short Wisdom One liners
Power
Knowledge
The man who thinks the unthinkable bears the mind where wonders are about to be..
Mind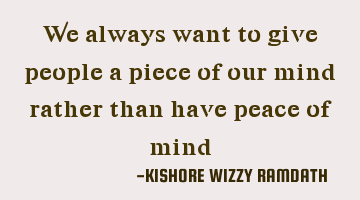 We always want to give people a piece of our mind rather than have peace of..
People
Want
Mind
Peace
Give