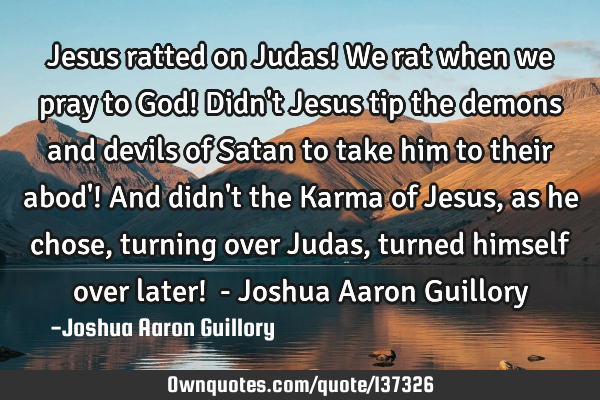 Jesus ratted on Judas! We rat when we pray to God! Didn't Jesus tip the demons and devils of Satan to take him to their abod'! And didn't the Karma of Jesus, as he chose, turning over Judas, turned himself over later!  - Joshua Aaron Guillory -Joshua Aaron Guillory
Published On: July 12th 2018, Thursday @ 5:35:29 PM
Total Number of Views: 22
Categories: Freedom Happiness Love Peace Truth
More Quotes Like this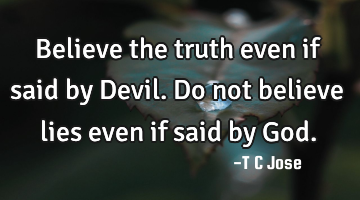 Believe the truth even if said by Devil. Do not believe lies even if said by G..
God
Truth
Believe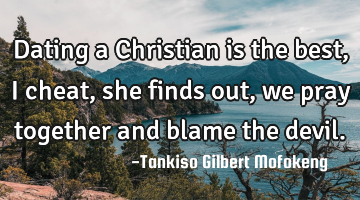 Dating a Christian is the best, I cheat, she finds out, we pray together and blame the..
Forgiveness God Happiness Life Love
Together
Pray
Blame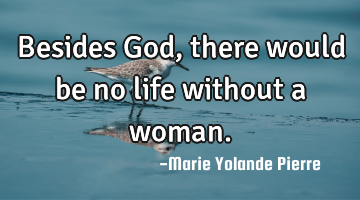 Besides God, there would be no life without a..
Inspirational Life Love Relationship Success
Life
God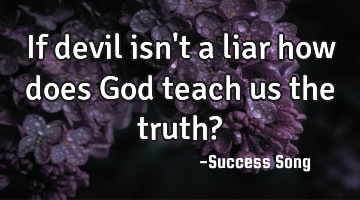 If devil isn't a liar how does God teach us the truth?..
Funny God Truth Witty One liners
God
Truth
Teach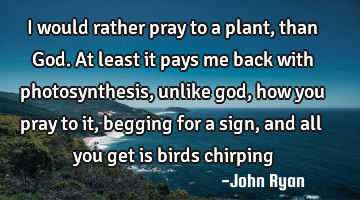 I would rather pray to a plant, than God. At least it pays me back with photosynthesis, unlike god,..
Creativity Faith God Nature Truth
God
Pray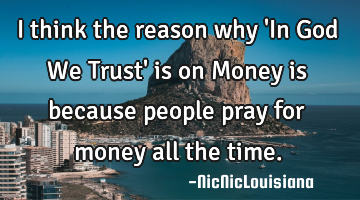 I think the reason why 'In God We Trust' is on Money is because people pray for money all the..
People
God
Time
Think
Money
God is peace; religion is man's attempt to commune with God; and war is the worst result of man's..
Faith Failure God History Inspirational
God
Peace
Failure
War
Religion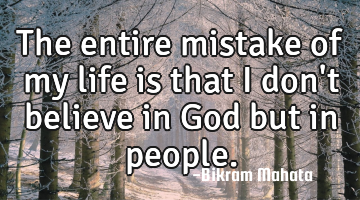 The entire mistake of my life is that I don't believe in God but in..
Life
People
God
Believe
Mistake