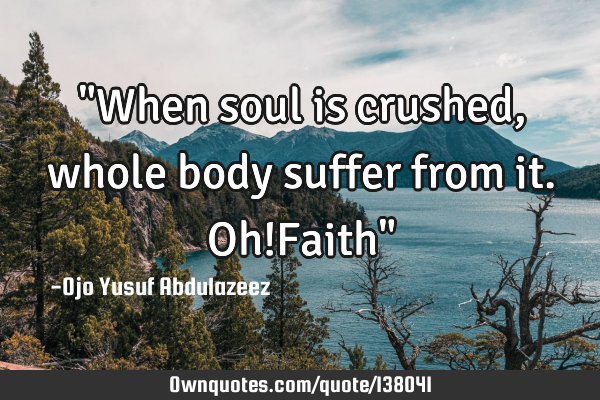 "When soul is crushed, whole body suffer from it. Oh!Faith" -Ojo Yusuf Abdulazeez
Published On: July 25th 2018, Wednesday @ 2:28:41 PM
Total Number of Views: 28
Categories: Education Faith Religion
More Quotes Like this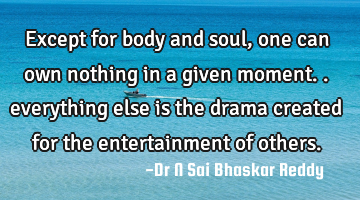 Except for body and soul, one can own nothing in a given moment.. everything else is the drama..
Soul
Moment
Body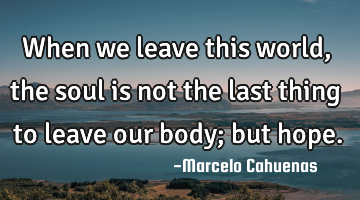 When we leave this world, the soul is not the last thing to leave our body; but..
World
Soul
Hope
Body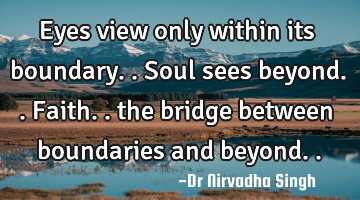 Eyes view only within its boundary.. Soul sees beyond.. Faith.. the bridge between boundaries and..
Courage Faith God Peace Philosophy
Soul
Faith
If you are at a loss for words, cat's got your tongue. If you are at a loss for faith, be careful..
Soul
Faith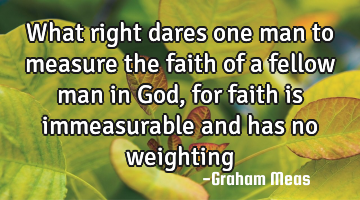 What right dares one man to measure the faith of a fellow man in God, for faith is immeasurable and..
God
Faith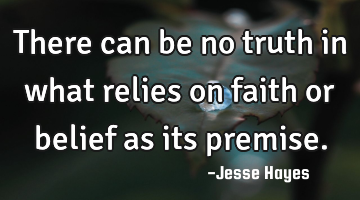 There can be no truth in what relies on faith or belief as its..
Faith God Philosophy Religion Truth
Truth
Faith