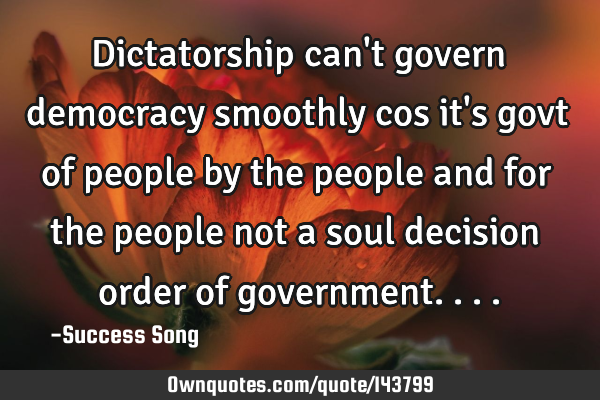 Dictatorship can't govern democracy smoothly cos it's govt of people by the people and for the people not a soul decision order of government.... -success song
Published On: October 11th 2018, Thursday @ 6:51:27 AM
Total Number of Views: 22
Categories: Philosophy Politics
More Quotes Like this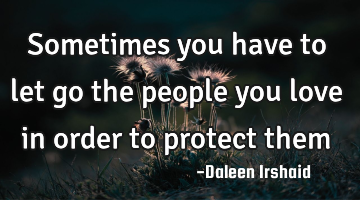 Sometimes you have to let go the people you love in order to protect..
Friendship Life Love Relationship Truth
Love
People
I close my eyes in order to see a better life, better people, I close my eyes and..
Life
People
Dream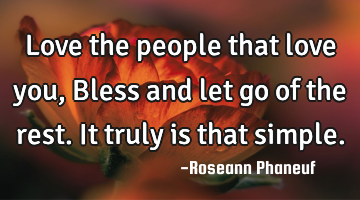 Love the people that love you, Bless and let go of the rest. It truly is that..
Desire Dreams Happiness Love Peace
Love
People
People and things change but principles and values remain unchanged. Always uphold..
People
Change
Be careful when you put your mouth on people. What they're going through today that you're..
Change Life Philosophy Truth Wisdom
People
Today
Tomorrow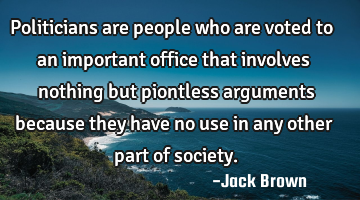 Politicians are people who are voted to an important office that involves nothing but piontless..
People
Rich are those who have time, and right people to spend..
Friendship Philosophy Short Time
People
Time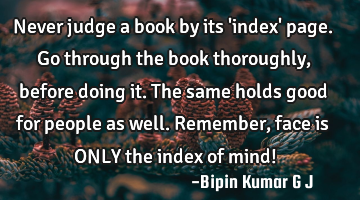 Never judge a book by its 'index' page. Go through the book thoroughly, before doing it. The same..
People
Mind
Face
Remember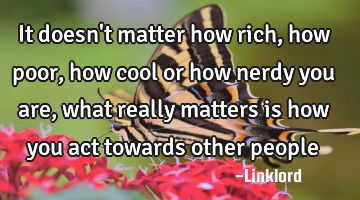 It doesn't matter how rich, how poor, how cool or how nerdy you are, what really matters is how you..
People
Matter
Act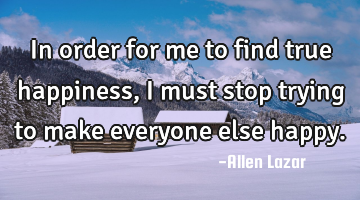 In order for me to find true happiness, I must stop trying to make everyone else..
Inspirational Philosophy Truth Wisdom
Find
Happy
Happiness
Stop
Trying