Everything God allowed me to see or think was and is for a purpose! - Joshua Aaron Guillory -Joshua Aaron Guillory
Published On: November 07th 2018, Wednesday @ 5:20:24 PM
Total Number of Views: 27
Categories: Freedom God Happiness Love Peace Truth
More Quotes Like this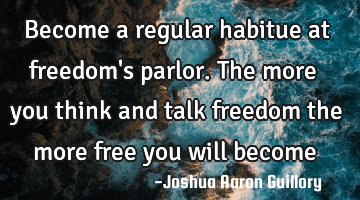 Become a regular habitue at freedom's parlor. The more you think and talk freedom the more free you..
Freedom Happiness Love Peace Truth
Think
Freedom
Talk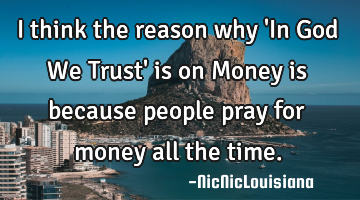 I think the reason why 'In God We Trust' is on Money is because people pray for money all the..
People
God
Time
Think
Money
God is peace; religion is man's attempt to commune with God; and war is the worst result of man's..
Faith Failure God History Inspirational
God
Peace
Failure
War
Religion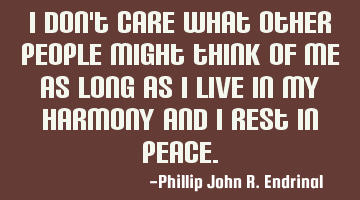 I don't care what other people might think of me as long as I live in my harmony and I rest in..
Freedom Happiness Loneliness Time Truth
People
Think
Peace
Care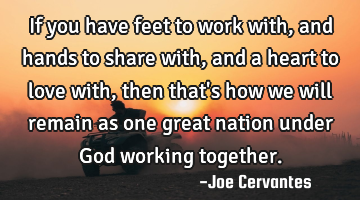 If you have feet to work with, and hands to share with, and a heart to love with, then that's how..
Love
God
Heart
Work
Together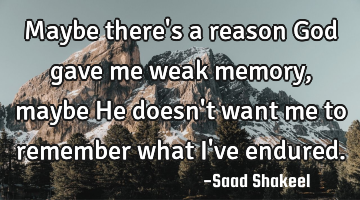 Maybe there's a reason God gave me weak memory, maybe He doesn't want me to remember what I've..
God
Want
Remember
Reason