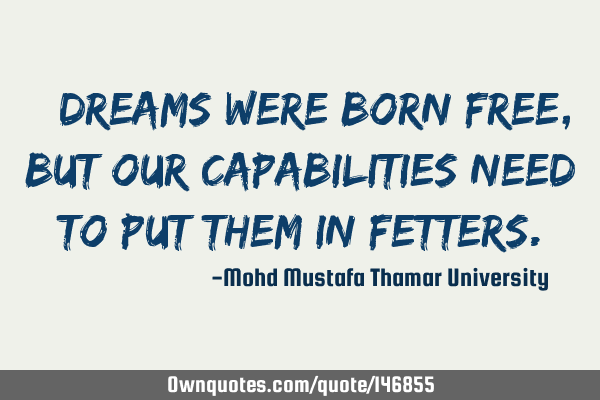 • Dreams were born free , but our capabilities need to put them in fetters. -mohdmustafa99
Published On: December 01st 2018, Saturday @ 12:51:34 AM
Total Number of Views: 27
More Quotes Like this
Dream brings about vision and vision acted upon brings about the realization of the..
Desire Dreams Goal Opportunity Optimism
Dream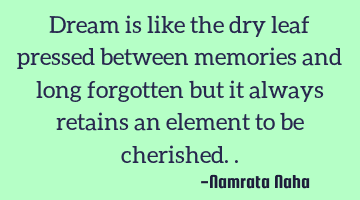 Dream is like the dry leaf pressed between memories and long forgotten but it always retains an..
Dreams Life Loneliness Love Philosophy
Dream
An idea without a plan is nothing more than a..
Dreams Goal Inspirational Life Philosophy
Dream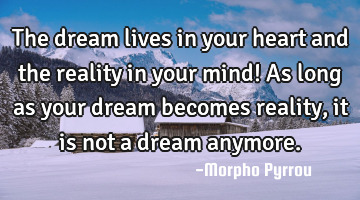 The dream lives in your heart and the reality in your mind! As long as your dream becomes reality,..
Desire Dreams Life Truth Wisdom
Heart
Mind
Dream
Reality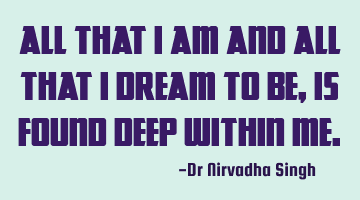 All that I am and all that I dream to be, is found deep within..
Courage Dreams Faith Imagination Inspirational
Dream