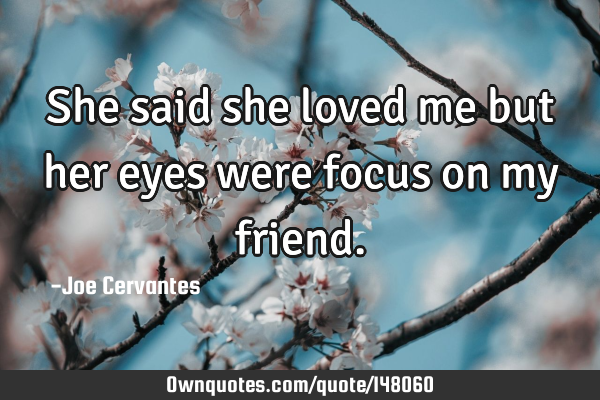 She said she loved me but her eyes were focus on my friend. -Joe Cervantes
Published On: December 20th 2018, Thursday @ 10:21:52 AM
Total Number of Views: 12
More Quotes Like this
Friend, best-friend, girlfriend, and boyfriend end with end but you see family ends with ily which..
Family Life Love Philosophy Relationship
Love
Friend
Family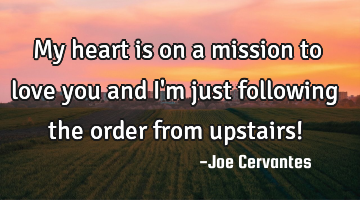 My heart is on a mission to love you and I'm just following the order from upstairs!..
Love
Heart
Order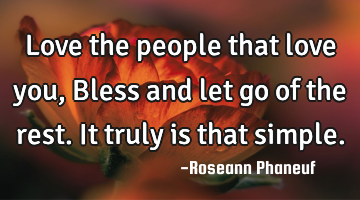 Love the people that love you, Bless and let go of the rest. It truly is that..
Desire Dreams Happiness Love Peace
Love
People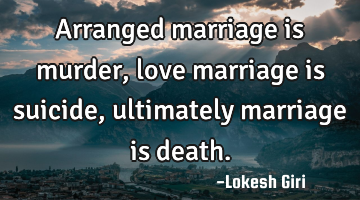 Arranged marriage is murder, love marriage is suicide, ultimately marriage is..
Love
Death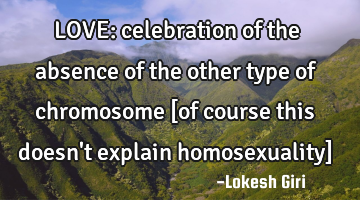 LOVE: celebration of the absence of the other type of chromosome [of course this doesn't explain..
Love