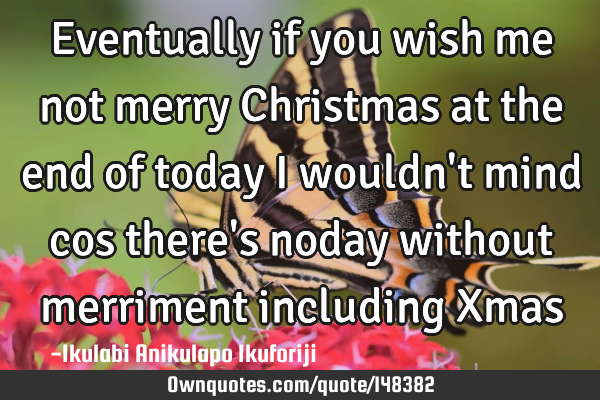 Eventually if you wish me not merry Christmas at the end of today I wouldn't mind cos there's noday without merriment including Xmas -Ikulabi Anikulapo Ikuforiji
Published On: December 25th 2018, Tuesday @ 2:45:09 AM
Total Number of Views: 12
More Quotes Like this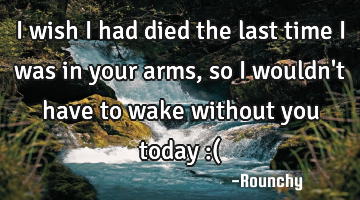 I wish I had died the last time I was in your arms, so I wouldn't have to wake without you today :(..
Time
Today
Wish
Wake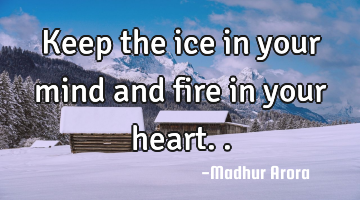 Keep the ice in your mind and fire in your..
Confidence Faith Inspirational Leadership Short
Heart
Mind
Keep
Fire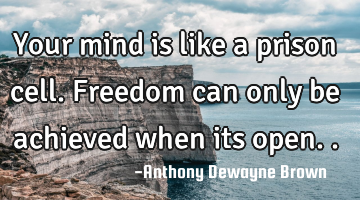 Your mind is like a prison cell. Freedom can only be achieved when its..
Mind
Freedom
Open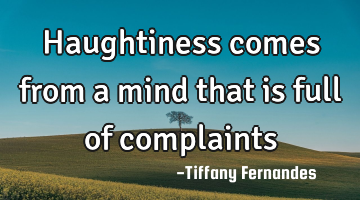 Haughtiness comes from a mind that is full of..
Mind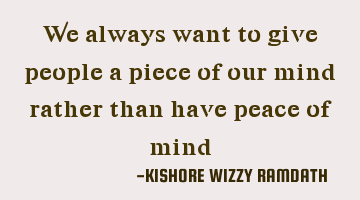 We always want to give people a piece of our mind rather than have peace of..
People
Want
Mind
Peace
Give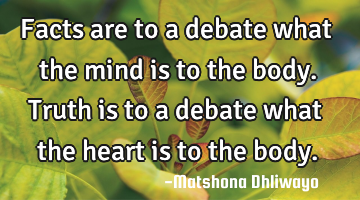 Facts are to a debate what the mind is to the body. Truth is to a debate what the heart is to the..
Heart
Mind
Truth
Body
Your mind is your powerhouse Let not others penetrate it..
Courage Inspirational Life Short Truth
Mind
The man who thinks the unthinkable bears the mind where wonders are about to be..
Mind