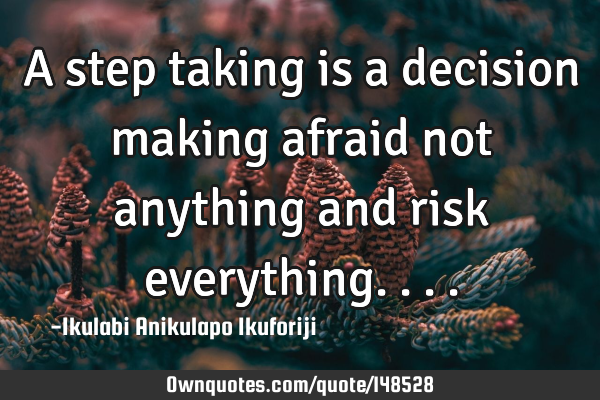 A step taking is a decision making afraid not anything and risk everything.... -Ikulabi Anikulapo Ikuforiji
Published On: December 27th 2018, Thursday @ 5:04:28 AM
Total Number of Views: 10
More Quotes Like this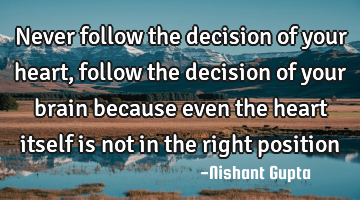 Never follow the decision of your heart , follow the decision of your brain because even the heart..
Heart
I'm not afraid to die.. just that today is not a good day to..
Day
Today
Die
Afraid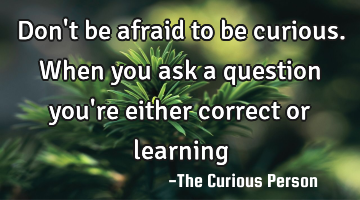 Don't be afraid to be curious. When you ask a question you're either correct or..
Inspirational Success Truth Wisdom
Afraid
Question
Learning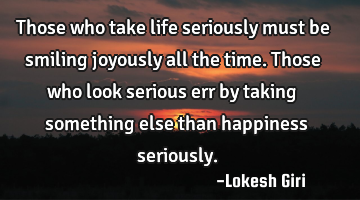 Those who take life seriously must be smiling joyously all the time. Those who look serious err by..
Life
Time
Look
Happiness
Taking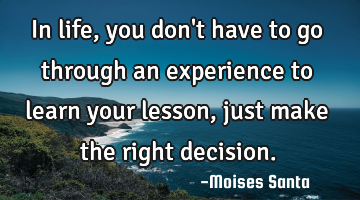 In life, you don't have to go through an experience to learn your lesson, just make the right..
Life
Learn
Experience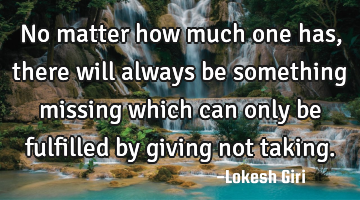 No matter how much one has, there will always be something missing which can only be fulfilled by..
Inspirational Love Philosophy Wisdom
Matter
Giving
Taking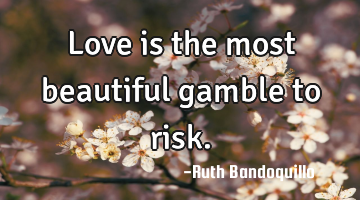 Love is the most beautiful gamble to..
Love
Beautiful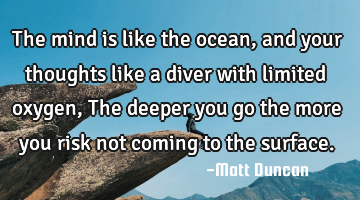 The mind is like the ocean, and your thoughts like a diver with limited oxygen, The deeper you go..
Mind