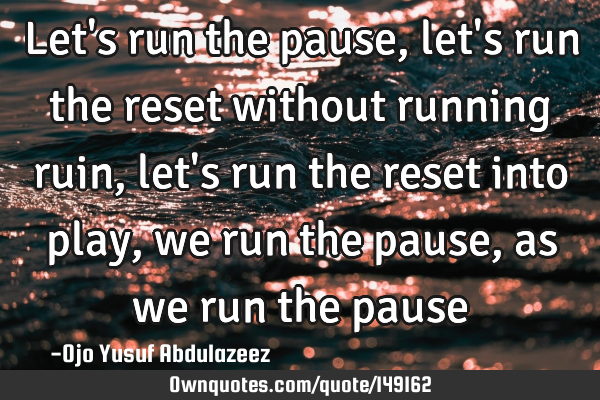 Let's run the pause, let's run the reset without running ruin, let's run the reset into play, we run the pause, as we run the pause -Ojo Yusuf Abdulazeez
Published On: January 04th 2019, Friday @ 3:09:02 PM
Total Number of Views: 9
Categories: Relationship Wisdom
More Quotes Like this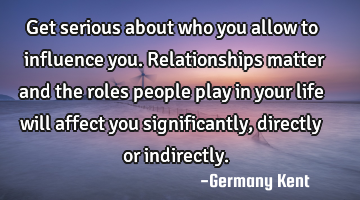 Get serious about who you allow to influence you. Relationships matter and the roles people play in..
Life Philosophy Relationship Truth Wisdom
Life
People
Matter
Play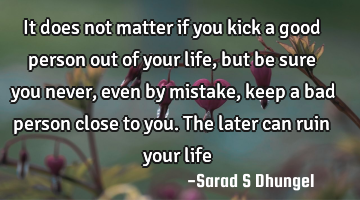 It does not matter if you kick a good person out of your life, but be sure you never, even by..
Friendship Philosophy Relationship Wisdom
Life
Keep
Bad
Matter
Mistake
Be like rain; let them run for shelter even as they welcome..
Run
Rain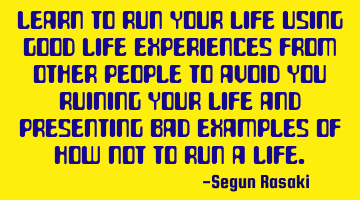 Learn to run your life using good life experiences from other people to avoid you ruining your life..
Inspirational Leadership Relationship Wisdom
Life
People
Bad
Learn
Run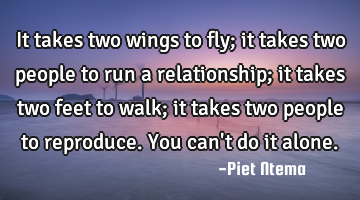 It takes two wings to fly; it takes two people to run a relationship; it takes two feet to walk; it..
People
Alone
Relationship
Walk
Run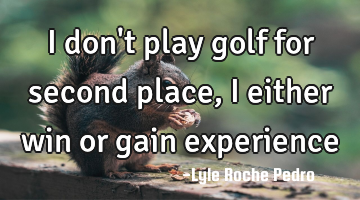 I don't play golf for second place, I either win or gain..
Funny Inspirational Sports Wisdom
Place
Experience
Win
Play
Second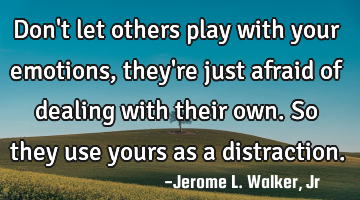 Don't let others play with your emotions, they're just afraid of dealing with their own. So they..
Happiness Life Truth Wisdom Fear
Play
Afraid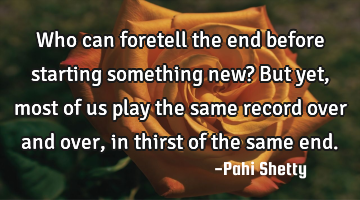 Who can foretell the end before starting something new? But yet, most of us play the same record..
Play
To let go, is probably difficult but it will bring you happiness in the long run. Holding on to the..
Hope Inspirational Love Optimism Relationship
Happiness
Fear
Bring
Run