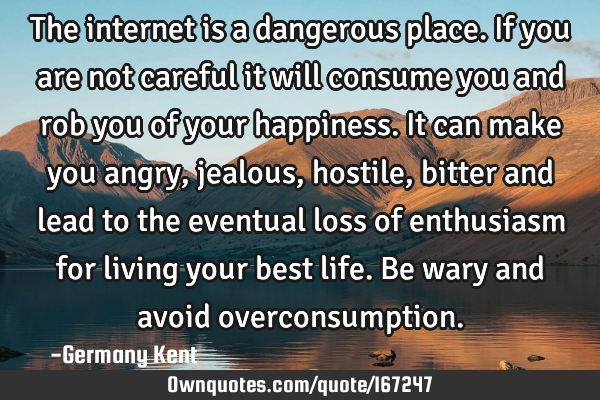 The internet is a dangerous place. If you are not careful it will consume you and rob you of your happiness. It can make you angry, jealous, hostile, bitter and lead to the eventual loss of enthusiasm for living your best life. Be wary and avoid overconsumption. -Germany Kent
Published On: December 29th 2019, Sunday @ 11:17:32 PM
Total Number of Views: 3
Categories: Computers History Truth
More Quotes Like this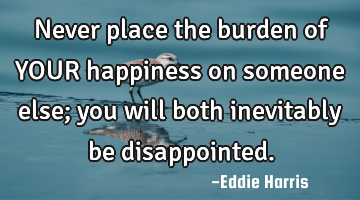 Never place the burden of YOUR happiness on someone else; you will both inevitably be..
Happiness
Place
When you're happy with the little things in life.. that's true..
Life
Happy
Happiness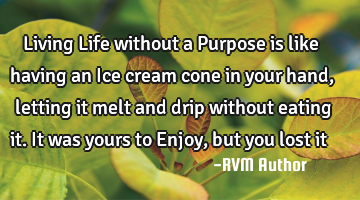 Living Life without a Purpose is like having an Ice cream cone in your hand, letting it melt and..
Life
Living
Lost
Enjoy
Hand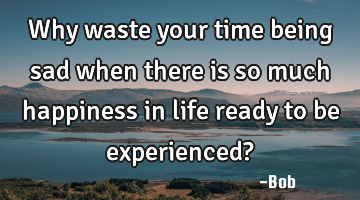 Why waste your time being sad when there is so much happiness in life ready to be experienced?..
Life
Time
Being
Happiness
Sad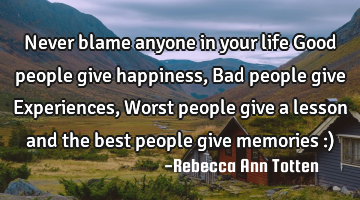 Never blame anyone in your life Good people give happiness, Bad people give Experiences, Worst..
Education Family Friendship Life Relationship
Life
People
Give
Bad
Happiness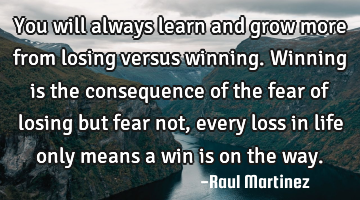 You will always learn and grow more from losing versus winning. Winning is the consequence of the..
Inspirational Life Philosophy Wisdom Fear
Life
Way
Learn
Fear
Grow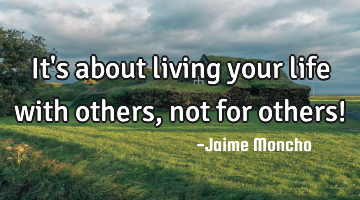 It's about living your life with others, not for others!..
Family Heart Life Marriage Relationship
Life
Living