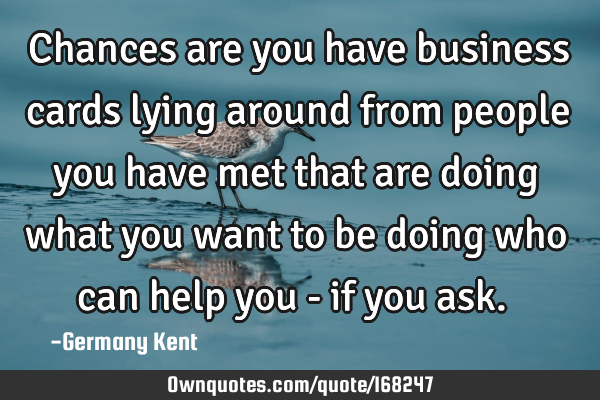 Chances are you have business cards lying around from people you have met that are doing what you want to be doing who can help you - if you ask.  -Germany Kent
Published On: January 18th 2020, Saturday @ 2:43:12 PM
Total Number of Views: 1
Categories: Business Life Philosophy Success
More Quotes Like this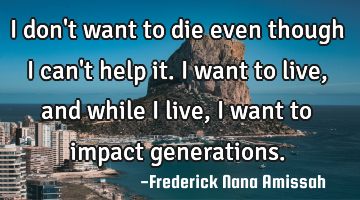 I don't want to die even though I can't help it. I want to live, and while I live, I want to impact..
Want
Die
Help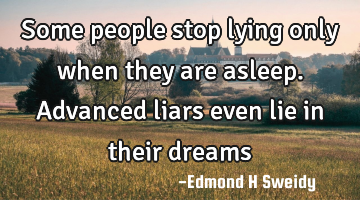 Some people stop lying only when they are asleep. Advanced liars even lie in their..
People
Stop
Lie
If you want people to remember you a certain way, then live your life the way you want to be..
Life
People
Want
Way
Remember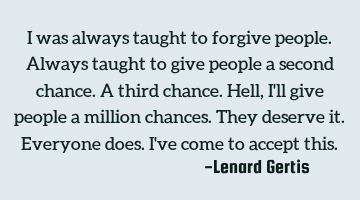 I was always taught to forgive people. Always taught to give people a second chance. A third..
People
Give
Hell
Accept
Chance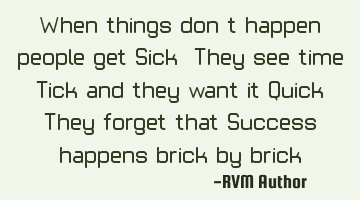 When things don't happen, people get Sick. They see time Tick and they want it Quick. They forget..
Inspirational Philosophy Success Time
People
Time
Want
Success
Forget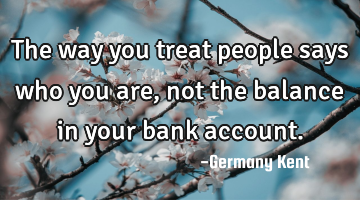 The way you treat people says who you are, not the balance in your bank..
Leadership Philosophy Success Truth Wisdom
People
Way
Don't waste time trying to be accepted by people that you cannot see in your..
Life Love Philosophy Relationship Wisdom
People
Time
Future
Trying
Waste