Sharing memories make's you a special member of the universe. -Gavin John Solomons
Published On: March 27th 2013, Wednesday @ 4:09:04 AM
Total Number of Views: 113
Categories: Hope
More Quotes Like this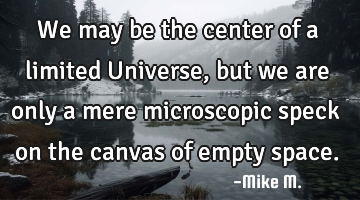 We may be the center of a limited Universe, but we are only a mere microscopic speck on the canvas..
Universe
Space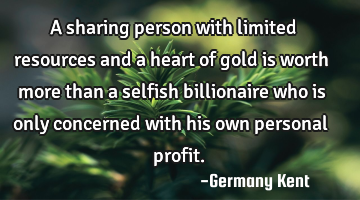 A sharing person with limited resources and a heart of gold is worth more than a selfish..
Leadership Philosophy Success Truth Wisdom
Heart
Worth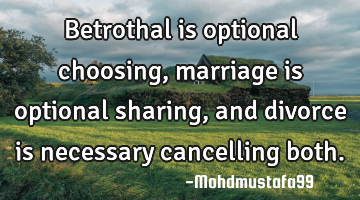 Betrothal is optional choosing, marriage is optional sharing , and divorce is necessary cancelling..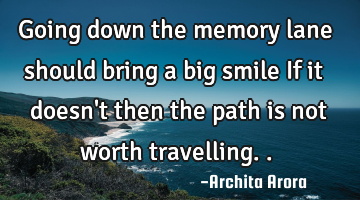 Going down the memory lane should bring a big smile If it doesn't then the path is not worth..
Smile
Worth
Bring
Path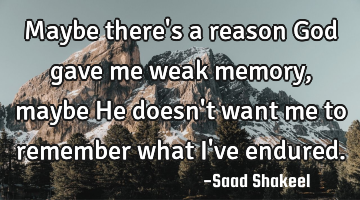 Maybe there's a reason God gave me weak memory, maybe He doesn't want me to remember what I've..
God
Want
Remember
Reason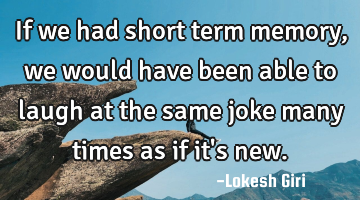 If we had short term memory, we would have been able to laugh at the same joke many times as if it'..
Able
Laugh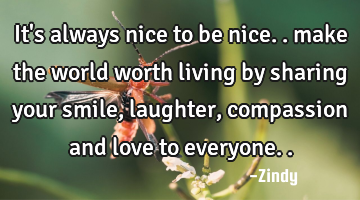 It's always nice to be nice.. make the world worth living by sharing your smile, laughter,..
Love
World
Smile
Living
Worth
We all suffer from the disease of only sharing the glossy part of our lives, forgetting that it is..
Success is not only measured by the profit you earned but the impact you gained by sharing with..
Success