More Quotes Like this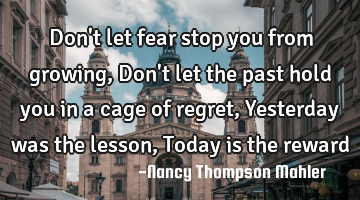 Don't let fear stop you from growing, Don't let the past hold you in a cage of regret, Yesterday..
Change Failure Forgiveness Hope Life
Stop
Today
Fear
Past
Hold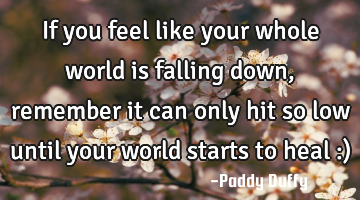 If you feel like your whole world is falling down, remember it can only hit so low until your world..
Change Confidence Truth Wisdom
World
Feel
Remember
What's the use of bringing up the past? If it wasn't good then, it's not good now. Let it go and..
Life
Past
Stay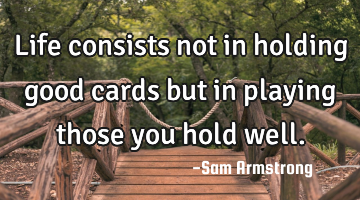 Life consists not in holding good cards but in playing those you hold..
Life
Hold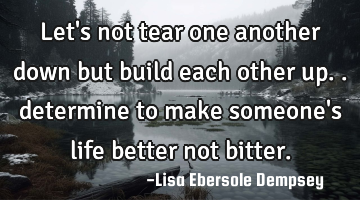 Let's not tear one another down but build each other up.. determine to make someone's life better..
Anger Forgiveness Friendship Hate Love
Life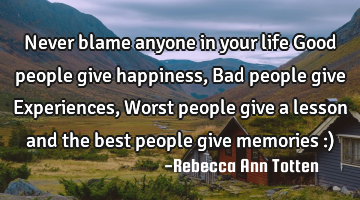 Never blame anyone in your life Good people give happiness, Bad people give Experiences, Worst..
Education Family Friendship Life Relationship
Life
People
Give
Bad
Happiness
Challenges do not make us strong or weak; they simply make us discover who we really are; either..
Courage Faith Hope Imagination Life
Strong