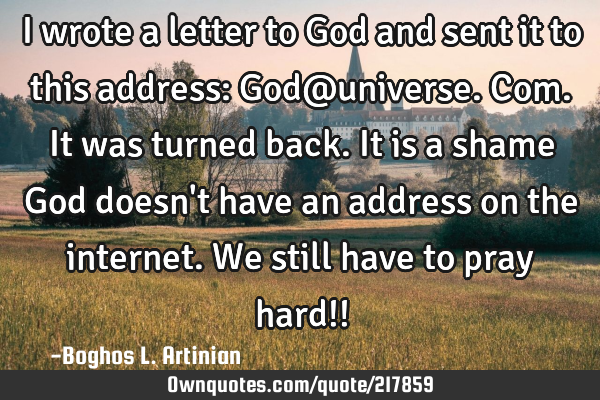 I wrote a letter to God and sent it to this address: God@universe.com. It was turned back. It is a shame God doesn't have an address on the internet. We still have to pray hard!! -Boghos L. Artinian
Author's Comments: I was in hopeless situation when I wrote to Him.
Published On: December 02nd 2021, Thursday @ 12:17:06 PM
Total Number of Views: 4
Categories: God
More Quotes Like this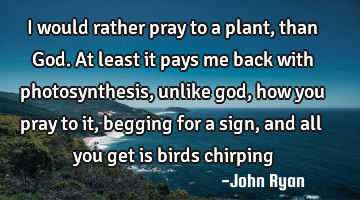 I would rather pray to a plant, than God. At least it pays me back with photosynthesis, unlike god,..
Creativity Faith God Nature Truth
God
Pray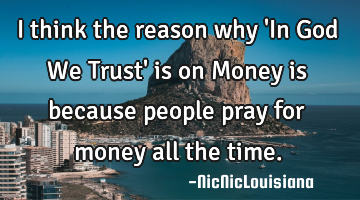 I think the reason why 'In God We Trust' is on Money is because people pray for money all the..
People
God
Time
Think
Money
Thinking about yourself is more complicated than thinking about the universe which God created in..
God
Thinking
Universe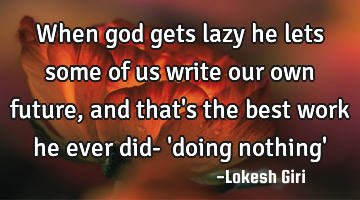 When god gets lazy he lets some of us write our own future, and that's the best work he ever did- '..
God
Work
Future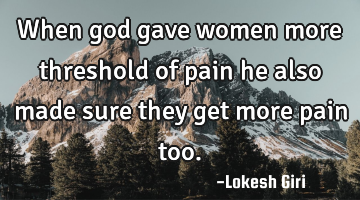 When god gave women more threshold of pain he also made sure they get more pain..
God
Pain
Women
God is peace; religion is man's attempt to commune with God; and war is the worst result of man's..
Faith Failure God History Inspirational
God
Peace
Failure
War
Religion
God didn't make us different, he made us..
God Philosophy Short One liners
God
Different