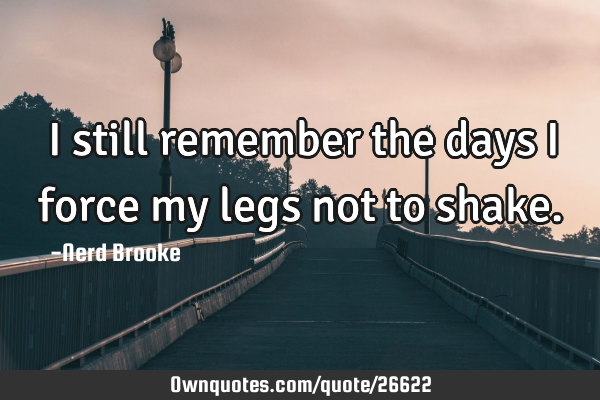 I still remember the days I force my legs not to shake. -Nerd Brooke
Published On: September 10th 2013, Tuesday @ 4:41:43 PM
Total Number of Views: 129
Categories: Poverty
More Quotes Like this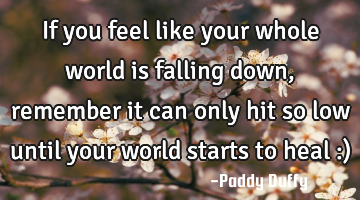 If you feel like your whole world is falling down, remember it can only hit so low until your world..
Change Confidence Truth Wisdom
World
Feel
Remember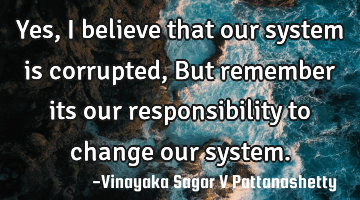 Yes, I believe that our system is corrupted, But remember its our responsibility to change our..
Change Hope Optimism Philosophy Politics
Change
Believe
Remember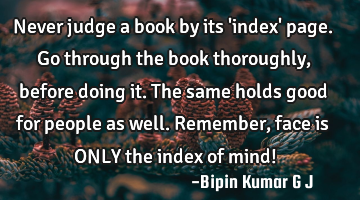 Never judge a book by its 'index' page. Go through the book thoroughly, before doing it. The same..
People
Mind
Face
Remember
If you want people to remember you a certain way, then live your life the way you want to be..
Life
People
Want
Way
Remember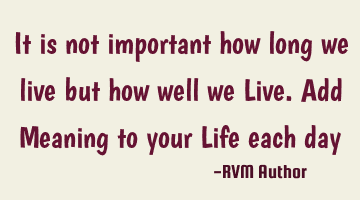 It is not important how long we live but how well we Live. Add Meaning to your Life each..
Life
Day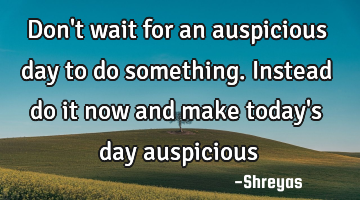 Don't wait for an auspicious day to do something. Instead do it now and make today's day..
Goal Inspirational Opportunity Short Time
Day