"You can accomplish anything if you have strong faith. It is when you achieve strong faith that good things begin to happen. That is when you get rewarded for all the hard work and suffering you endured to reach that point. Through strong faith, anything is possible." #Ralpism -Chris Ralph
Published On: November 10th 2013, Sunday @ 12:11:21 PM
Total Number of Views: 185
Categories: Faith God Inspirational Philosophy Religion
More Quotes Like this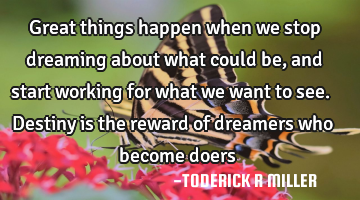 Great things happen when we stop dreaming about what could be, and start working for what we want..
Dreams Goal Inspirational Life Success
Want
Stop
Challenges do not make us strong or weak; they simply make us discover who we really are; either..
Courage Faith Hope Imagination Life
Strong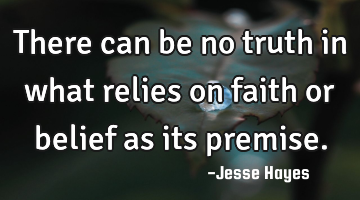 There can be no truth in what relies on faith or belief as its..
Faith God Philosophy Religion Truth
Truth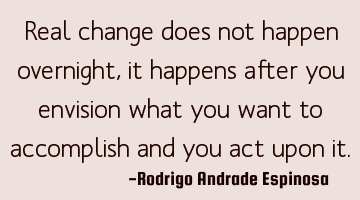 Real change does not happen overnight, it happens after you envision what you want to accomplish..
Change Dreams Education Goal Life
Want
Change
Act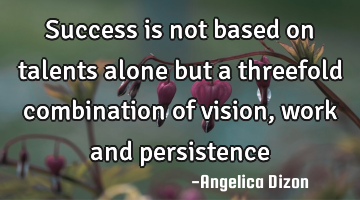 Success is not based on talents alone but a threefold combination of vision, work and..
Change Desire Dreams Faith Goal
Success
Work
Alone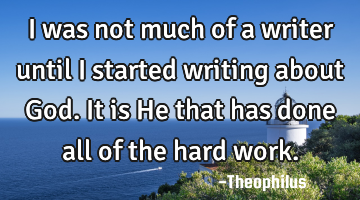 I was not much of a writer until I started writing about God. It is He that has done all of the..
God
Work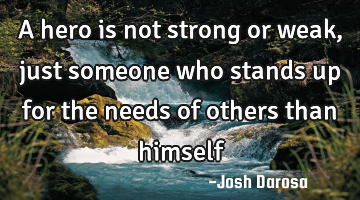 A hero is not strong or weak, just someone who stands up for the needs of others than..
Confidence Imagination Short Wisdom
Strong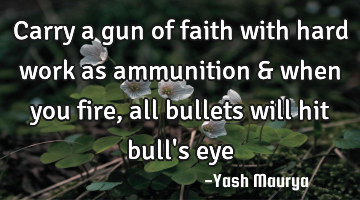 Carry a gun of faith with hard work as ammunition & when you fire, all bullets will hit bull's..
Work