If every cloud has a silver lining and every tunnel has a light at the end of it, darkness lurks in the shadows of our brightest moments. -Samer Abukhaled
Published On: December 20th 2013, Friday @ 8:40:31 AM
Total Number of Views: 244
Categories: Patience
More Quotes Like this
Even in the darkness you may see no light, maybe you are the..
Inspirational Life Love Philosophy Truth
Light
Darkness
No amount of darkness can put out ever, the smallest flicker of..
Light
Darkness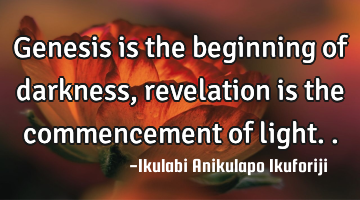 Genesis is the beginning of darkness, revelation is the commencement of..
Light
Darkness
Beginning
With letting go comes a moment of loneliness. Courage is understanding that..
Courage Faith Freedom Life Loneliness
Moment
Understanding
Courage
If every moment in your life is a lesson.. then every person you have met was a teacher.. !..
Change Education Inspirational Patience
Life
Moment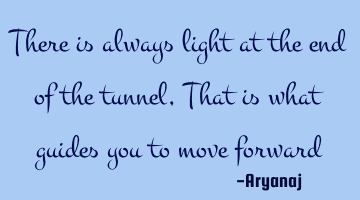 There is always light at the end of the tunnel, That is what guides you to move..
Light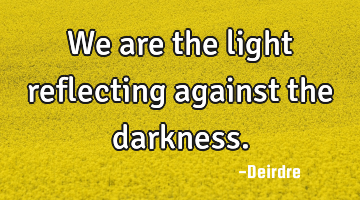 We are the light reflecting against the..
Inspirational Life Short One liners
Light
Darkness