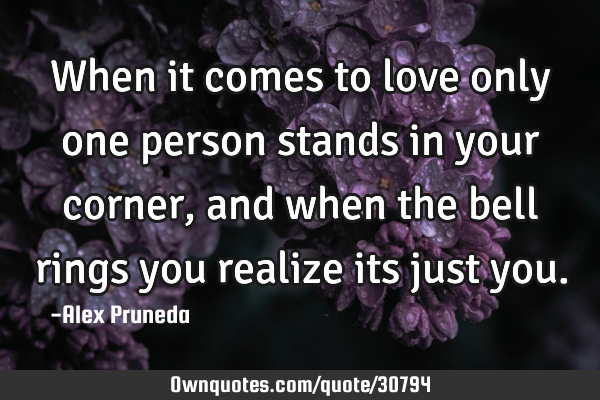 When it comes to love only one person stands in your corner, and when the bell rings you realize its just you. -Alex Pruneda
Published On: January 06th 2014, Monday @ 7:56:44 PM
Total Number of Views: 130
Categories: Business Hate Time
More Quotes Like this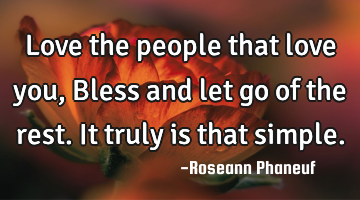 Love the people that love you, Bless and let go of the rest. It truly is that..
Desire Dreams Happiness Love Peace
Love
People
Love will die if held too tightly , love will fly if held too..
Love Philosophy Relationship Short
Love
Die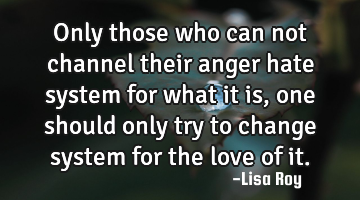 Only those who can not channel their anger hate system for what it is, one should only try to..
Love
Change
Try
Hate
Resentment is an impediment where love is supposed to..
Forgiveness Hate Love Short One liners
Love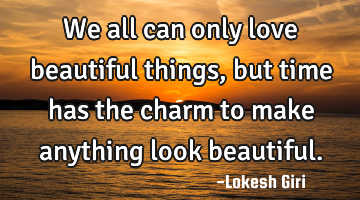 We all can only love beautiful things, but time has the charm to make anything look..
Love
Time
Look
Beautiful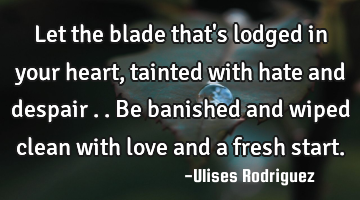 Let the blade that's lodged in your heart, tainted with hate and despair .. Be banished and wiped..
Anger Forgiveness Hate Heart Love
Love
Heart
Hate