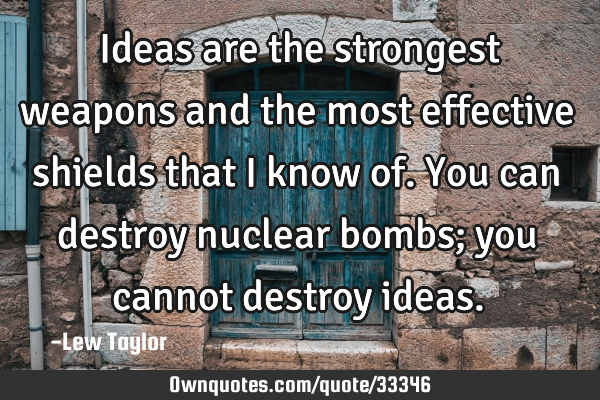 Ideas are the strongest weapons and the most effective shields that I know of. You can destroy nuclear bombs; you cannot destroy ideas. -Lew Taylor
Published On: February 24th 2014, Monday @ 5:40:15 AM
Total Number of Views: 141
Categories: Wisdom
More Quotes Like this
Challenges do not make us strong or weak; they simply make us discover who we really are; either..
Courage Faith Hope Imagination Life
Strong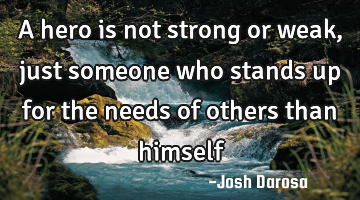 A hero is not strong or weak, just someone who stands up for the needs of others than..
Confidence Imagination Short Wisdom
Strong
Rationality is a sword without handle, you won't know you're bleeding as long as you're busy..
Know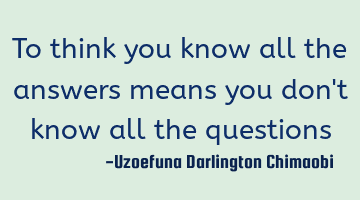 To think you know all the answers means you don't know all the..
Inspirational Short Wisdom One liners
Know
Think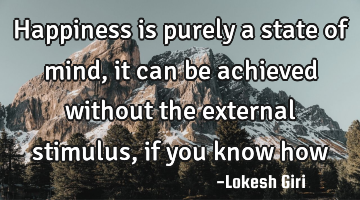 Happiness is purely a state of mind, it can be achieved without the external stimulus, if you know..
Happiness Philosophy Short Wisdom
Know
Mind
Happiness
An idea without a plan is nothing more than a..
Dreams Goal Inspirational Life Philosophy
Dream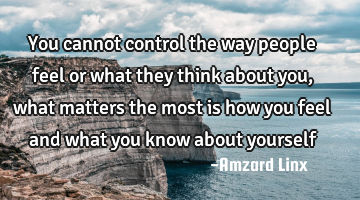 You cannot control the way people feel or what they think about you, what matters the most is how..
Confidence Goal Imagination Inspirational Wisdom
People
Know
Way
Think
Feel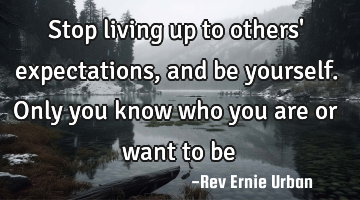 Stop living up to others' expectations, and be yourself. Only you know who you are or want to..
Inspirational Life Philosophy Truth Wisdom
Know
Want
Stop
Living